> HOME
> OUR OFFICERS
> NEWS & EVENTS
> GET INVOLVED
> PHOTOS
Welcome

to the Garden
​ Ridge​ Lion's Club web site
Since 1917, Lions Clubs have offered people the opportunity to give something back to their communities.
The Garden Ridge Lions Club began its commitment to service over 40 years ago in 1973 and continues today by seeking out all forms of community need and developing ways to serve and satisfy those needs. We have the continued focus of meeting the commitment of all Lions adhering to the motto :

"WE SERVE"

.
​​
​
The Garden Ridge Lions Charities, Inc. directly supports individual children and families in need with our Thanksgiving and Christmas food baskets and toys at Christmas for children. We also work hand-in-hand with agencies and other non profit organizations. These include Lone Star Lions Eye Bank, Boy's State & Girl's State, Texas Lions Camp Counselor Scholarships, Texas Lions Camp and many other charitable organizations.
GARDEN
RIDGE LION'S CLUB
"... over 40 years of community service"
Membership is key! ​ Invite a friend, relative or neighbor to join our club!
​​​
Copyright © 2018, Garden Ridge Lions Club, All Rights Reserved
Garden Ridge Lions Charities, Inc.

is the charitable arm (501c3 Charity) of the Garden Ridge Lions Club.
Charter -
Donations


​​
Upcoming Volunteer Opportunities:​​
​
"Where there is a need, there is a Lion"

​​​
​Listen to Lion Mark Frye on Military Radio USA every Saturday from 8 to 9 a.m. on KLUP 930 AM The Answer Featuring mission and organization focused shows, you will receive Garden Ridge Lion event info. Click here for the website


​​


Congratulations to Virginia "Ginny" Batchler.
Garden Ridge Lion's newest member. Ray Pitzen is the sponsor. Bill Foote presided the July 25th event.


Garden Ridge Lions are now conducting hearing testing

for students in selected grades in Comal and New Braunfels ISD's. Testing runs from September to early December. For more information, contact Dick Holloway by e-mail (

rehhardwood@earthlink.net

) or phone (

210-651-7431

).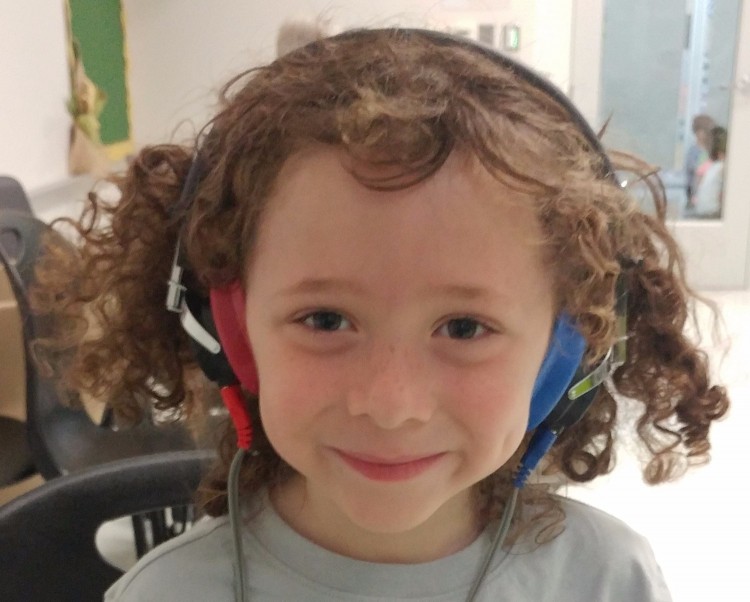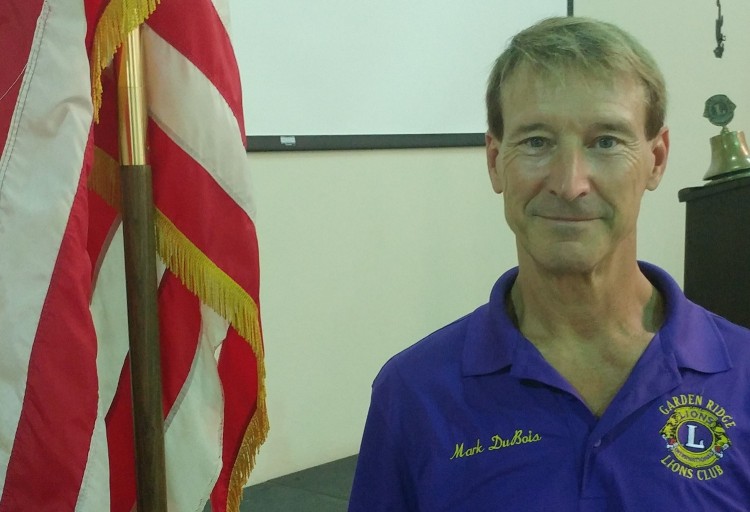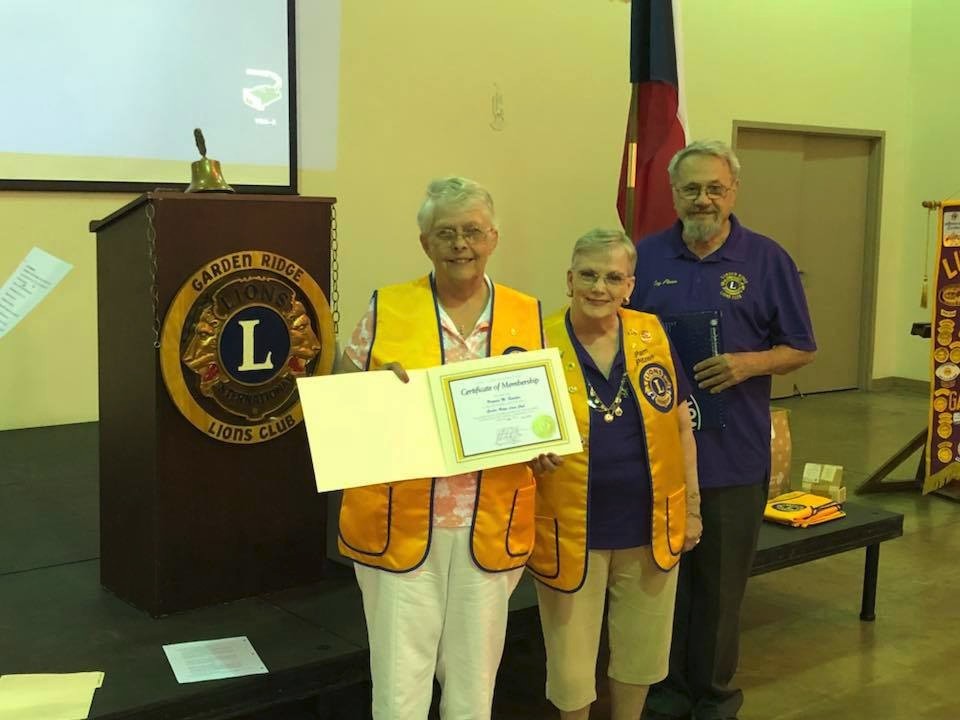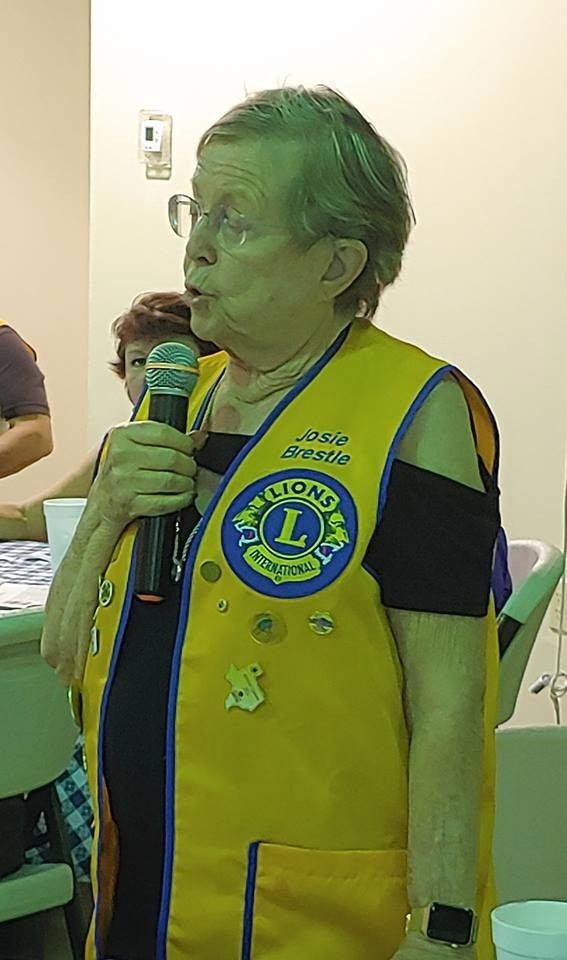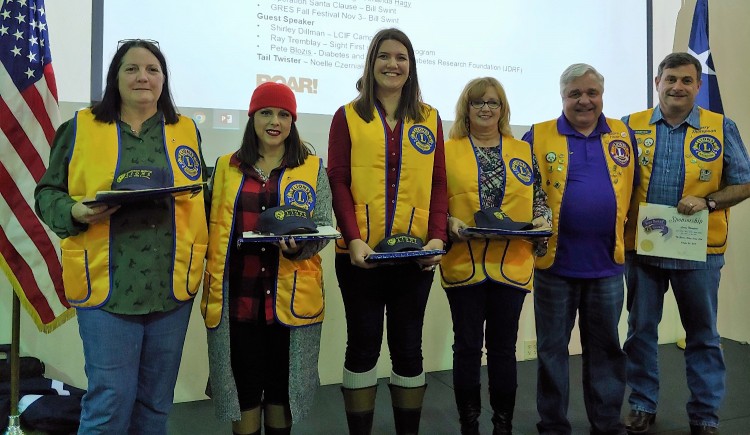 Congratulations to the four newest Garden Ridge Lion members (L to R) Ginger Ann Stiehler, Angela R. Shaner, Jennifer S. Weber and Marva Lynn Shelton.

Lion Hunter Dave Heier presided over the October 24, 2018 induction event and Larry Thompson was the sponsor for all four inductees.
Hello Lions,

Operation Santa Clause is fast approaching... we need your help! Sign-up schedules will be out soon. Bill Swint is the event coordinator this year. Bill''s contact information is:

swint01@hotmail.com

cell #210-867-0580​​​ Click Here to sign up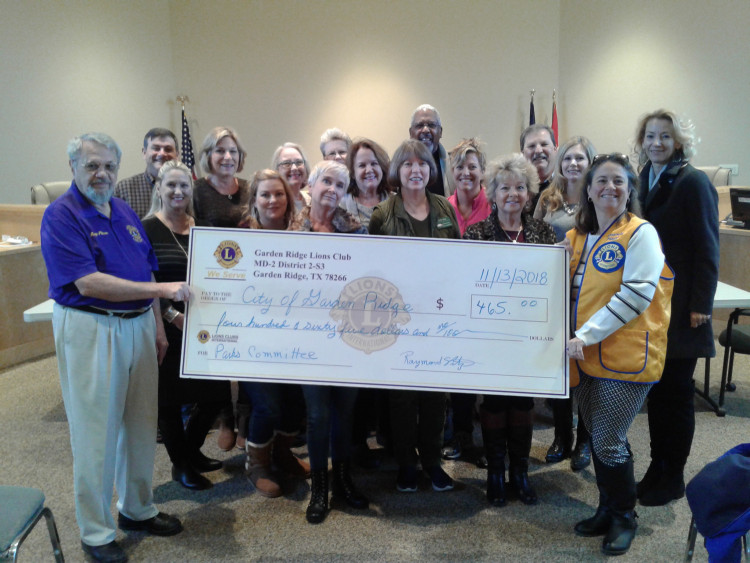 Amanda Hagy Represented the Garden Ridge Lions and presented the $465 check to the Garden Ridge Parks Committee

on Nov. 13th. The city will purchase 200 ornaments for $465. We will ask for a $5 donation for each ornament. All proceeds will be contributed directly to the Comal County Crisis Center. Last year we purchased 100 ornaments for $235 (asking for a donation of $10 for each) and our net proceeds were $1200 (not counting the $500 donation from the Lions Club) .
O

n October 26 Lion Dave and wife Linda Heier presented a check for $100.00 on behalf of the Garden Ridge Lions Club

to Jeanette Cook. Jeanette, a seventh grade student at Randolph Middle School, was selected as the local winner of the Lions Club International Peace Poster contest. Her entry was judged by a panel of art teachers from the Randolph Field ISD. In addition to the monetary prize Ms Cook's entry was forwarded for competition at District level.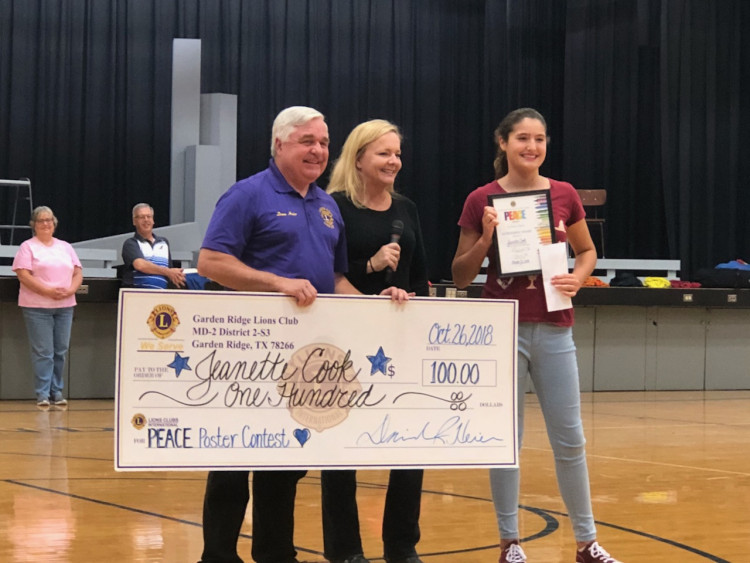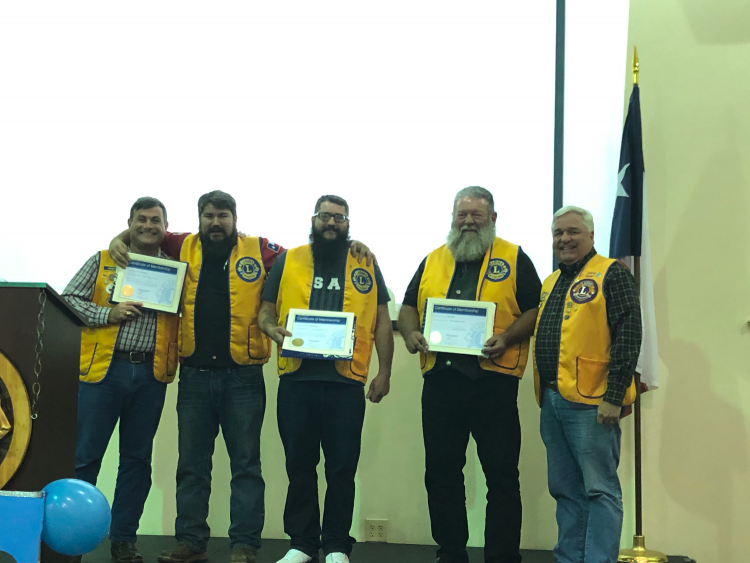 Congratulations to ​Garden Ridge Lion's newest members. Ken Weber, Jason Weber and Rick Shelton.

Larry Thompson was the sponsor with David Heier presiding over the November 14th induction event.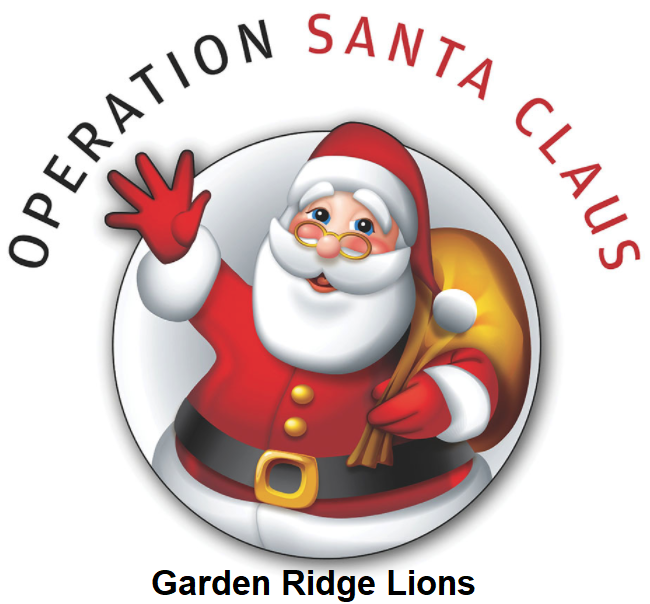 Wednesday, December 12th is the Garden Ridge Lions
Annual Christmas Dinner.
Details forth coming. Dick Vogt is the event coordinator again this year. Dick's contact information is

nolesvogt@gmail.com

, phone: 210-651-5894

TUESDAY 12/4 – GARDEN RIDGE WOMEN'S CLUB TOY P/U
Greg Loser Mark Meyers Bill Swint
TUESDAY 12/11 – ELF LOUISE TOY PICKUP - NEED 6 VOLUNTEERS
Cheryl Banda Jennifer Banda Noelle Czerniak
Mandy Hagy Sandra Swint Mark Meyers
John Mitzel
THURSDAY 12/13 – COMMUNITY CENTER – SORT TOYS – HEB FOOD P/U
Pat Steele, Larry Steele, John Mitzel, Dick Vogt
FRIDAY 12/14 COMMUNITY CENTER – 6PM – GIFT WRAPPING PARTY W/VITTLES
Barbara Elia, Chuck Elia, Pat Steele, Larry Steele, Larry Thompson (plus) Larry Smedley, Dave, Lorrie, & Victoria Speakman
SATURDAY 12/15 – FOOD AND GIFT DELIVERY – NEED 15 DRIVERS MINIMUM PLUS NAVIGATORS
DRIVERS Navigators
Mark M. Sir Richard H. ?
Larry S. Pat S.
Randy M. ? Larry T.
Dave H. Supplied
Jay M.
John M.
Larry Smed.
Dave Speakman Victoria
Thank you all for volunteering. For those of you with a "?" by your name, you have graciously been volunteered by one of your fellow Lions. I will update as I have more info.



Thirty One Garden Ridge Lions and volunteers participated in the hearing testing

of over 6000 students in the Comel County and New Braunfels Independent School Districts. Testing commenced on September 4, 2018 and was completed on the last school on December 4, 2018. Students in pre K, kindergarten, first, third, fifth and seventh grades along with any transfer students to the school district were tested for hearing deficiencies in 30 schools using audiometers provided by the school districts. As a result of our testing students found with hearing issues are given further testing and directed to hearing specialists for resolution of hearing problems.

My sincere thanks to everyone involved for your support in this effort to identify and correct any childhood hearing problems. I hope each of you enjoyed working with our young future leaders as much as I did. I look forward to working with all of you again next year.

Your Den Mother,

Dick Holloway