> HOME
> OUR OFFICERS
> NEWS & EVENTS
> GET INVOLVED
> PHOTOS
Welcome

to the Garden
​ Ridge​ Lion's Club web site
Since 1917, Lions Clubs have offered people the opportunity to give something back to their communities.
The Garden Ridge Lions Club began its commitment to service over 40 years ago in 1973 and continues today by seeking out all forms of community need and developing ways to serve and satisfy those needs. We have the continued focus of meeting the commitment of all Lions adhering to the motto :

"WE SERVE"

.
​​
​
The Garden Ridge Lions Charities, Inc. directly supports individual children and families in need with our Thanksgiving and Christmas food baskets and toys at Christmas for children. We also work hand-in-hand with agencies and other non profit organizations. These include Lone Star Lions Eye Bank, Boy's State & Girl's State, Texas Lions Camp Counselor Scholarships, Texas Lions Camp and many other charitable organizations.
GARDEN
RIDGE LION'S CLUB
"... over 40 years of community service"
Membership is key! ​ Invite a friend, relative or neighbor to join our club!
​​​
Copyright © 2018, Garden Ridge Lions Club, All Rights Reserved
Garden Ridge Lions Charities, Inc.

is the charitable arm (501c3 Charity) of the Garden Ridge Lions Club.
Charter -
Donations


​​
Upcoming Volunteer Opportunities:​​
​
"Where there is a need, there is a Lion"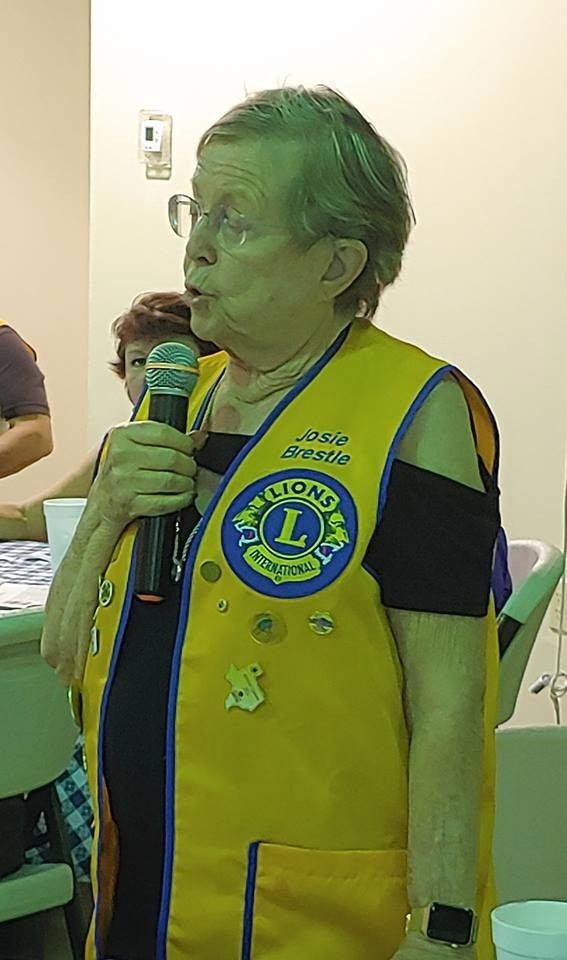 Coming in the Fall of 2019 - Hearing Testing

conducted by the Garden RIdge Lions commences early September, completed in early December and covers approximately 30 schools in Comal County and in New Braunfels. Anyone interested in becoming a hearing tester contact Dick Holloway: E-mail

rehhardwood@earthlink.net

or phone 210-651-7431. Spouses and friends are welcome to participate.
The Garden Ridge Lions are always looking to recruit good men and women with serving hearts and a special passion to help those in need. ​​ Our meetings are on the 2nd and 4th Wednesday of each month 7:00PM at the Garden Ridge Community Center at 9500 Municipal Parkway.


Ridge Library - 9400 Municipal Parkway Donated glasses are shipped to a Lions Eyeglass Recycling Center where volunteers sort, clean and determine the glasses prescription strength. After packaging the refurbished spectacles are stored until they can be distributed, usually through humanitarian missions to developing nations.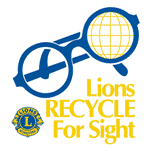 Congratulations to Melinda Cruz-Balderas.
Dave Heier presided the March 13 General Membership Dinner event. Sponsor is Jennifer Weber (with daughter).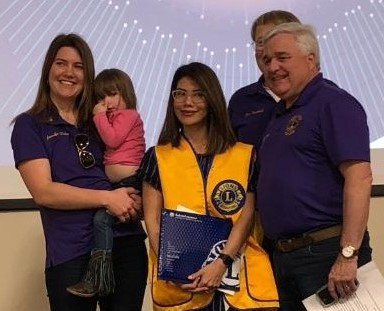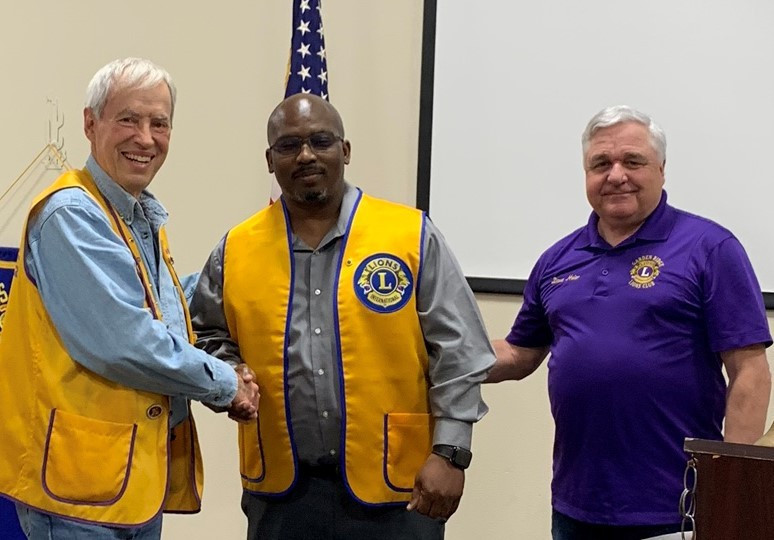 Congratulations to Dr. Allen Ray Wiliams. Garden Ridge Lions newest member.
Dave Heier presided the April 24th induction with Donald Schaezler, Sponsor, on the left.
DONATE USED GLASSES

Including reading/sunglasses; (sorry no contact lenses), place them in the Lions Recycle for Sight collection box found in the Garden
The Grace Preparatory Academy Leo's Club, sponsored by the Garden Ridge Lions Club, was inducted May 8th.
My sincere thanks to both Amanda Hagy and Tara Brown for their efforts in chartering this Leo Club which is a huge milestone in the rich history of the Garden Ridge Lions Club. Click here for all the details and Leo names.

Thanks to the lions and volunteers who helped complete the Paul Davis embankment project May 21st.

By adding 240 pavers, the play area embankment is now high enough to keep the top soil from flowing onto the playground when it rains. Thanks Jim Newbold, Jay Millikin, Randy Maschek, Dave Heier, Laura Ochoa, Mark Meyers, Amanda Hagy plus two sons and City personnel. A special THANKS to Dick Holloway and Shelby Trial.



A Boys State Orientation was held at the American Legion Post 179 in New Braunfels on May 13, 2019
. Four John Paul II High School Juniors were selected by the Garden Ridge Lions Club to attend the 2019 session of Boys
State. Boys State is among the most respected and selective educational programs of government instruction for high school students. Click here for a the rest of the story....

From Left to Right: Garden Ridge Lion's Boys State Chair, Lion John Mitzel; John Paul II HS Juniors Brady Sullivan, Shane Scott, Joseph Kapvik and Marcello Brownsberger; and Garden Ridge Lions Secretary Jim Newbold.



The dedication of Lion Harvey B. Bell Pocket Park in Garden Ridge.
The project was guided by Kay Bower, Melissa Lantzey, Kathy & Shelby Trial from the Parks Committee. Mayor/Lion Larry Thompson presided over the dedication, Lion Larry Steele represented the Garden Ridge Lions Club. Nancy Bell cut the ribbon to open the park.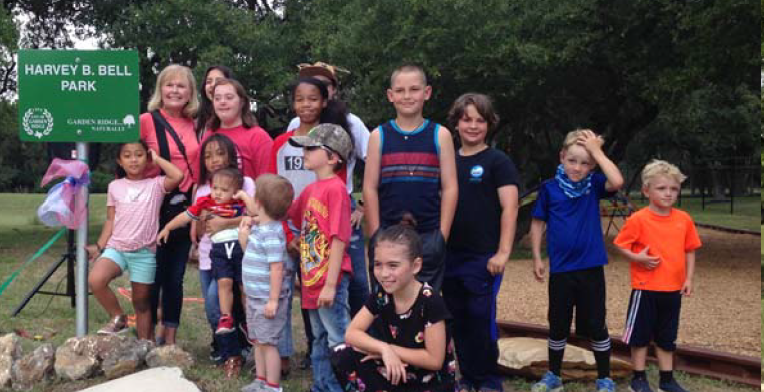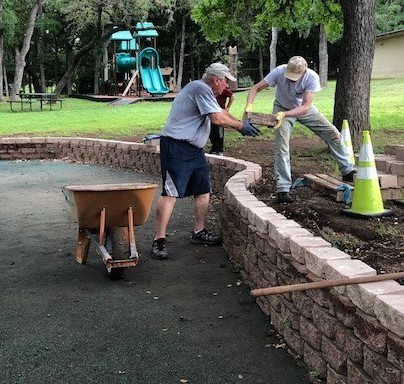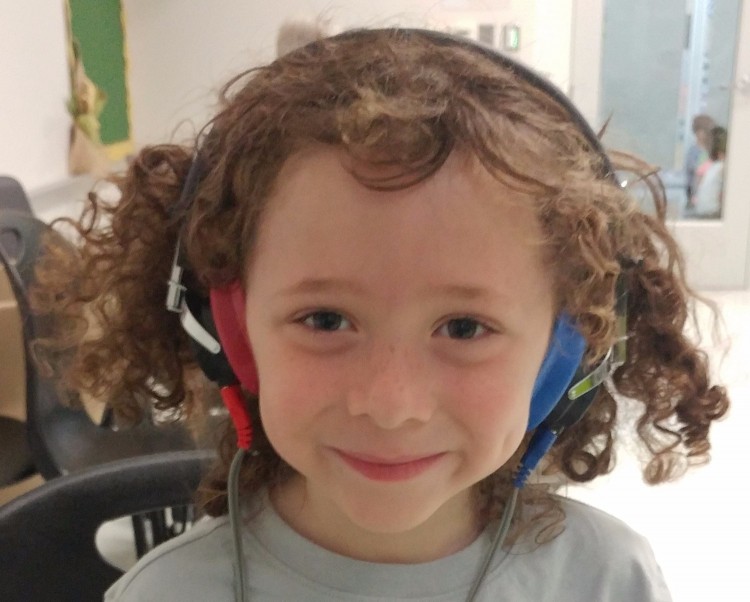 The Garden Ridge Lions hosted a Camp-out Dinner
for kids & staff at the Texas Lions Camp (TLC) Physical Disabilities summer camp in Kerrville on June 6.
The Garden Ridge lions club hosted a diabetic event called dinner tonight.
The Comal County Extension showed how to prepare diabetic friendly meals plus a demonstration on the amount of sugar in drinks. Diabetic informatio
n was distributed.

A $500 donation was made to Comal programs counsel.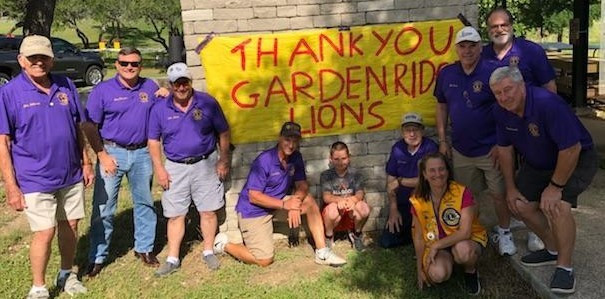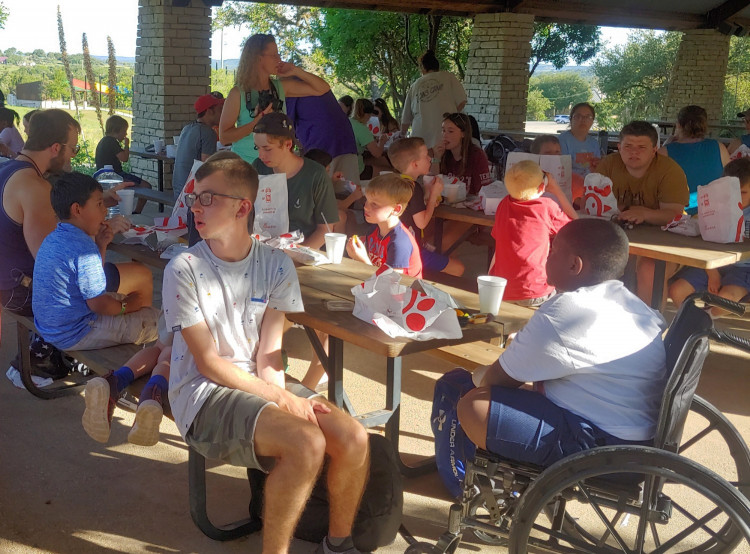 Congratulations to Dick Vogt who was presented with the Melvin Jones Fellowship Award by PDG Charles Handrick.
This award is the highest form of recognition and embodies humanitarian ideas consistent with the nature and purpose of Lionism. Dick's contributions to the Garden Ridge Lions have been recognized by all. Frances Vogt was also awarded the Garden Ridge Lions Certificate Of Appreciation presented by Nancy Bell on 6-26.
Congratulations to Richard Holloway who was awarded the April - June 2019 Garden Ridge Lion of the Quarter.
The award was presented
by Mark DuBois June 26.
Congratulations to Amanda Hagy who was awarded the 2018-2019 Garden Ridge Lion Lion of the Year
for her dedication and service presented by Mark DuBois June 26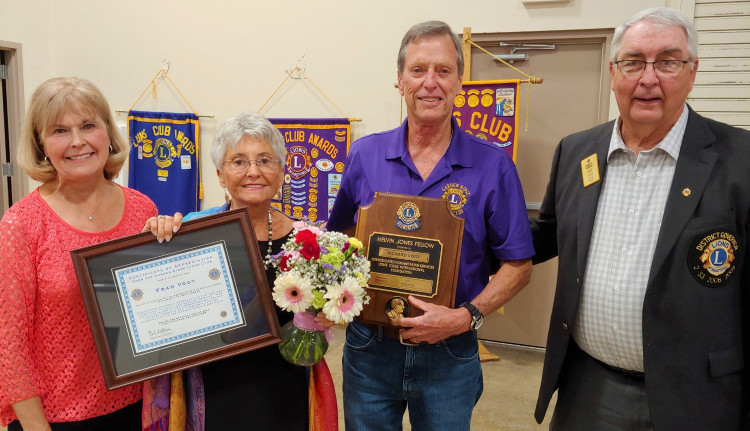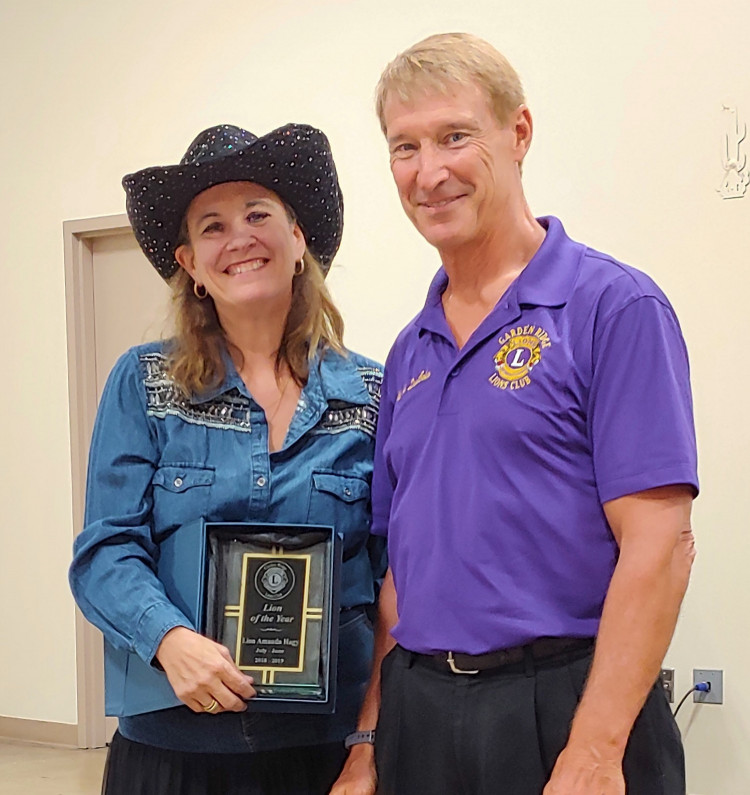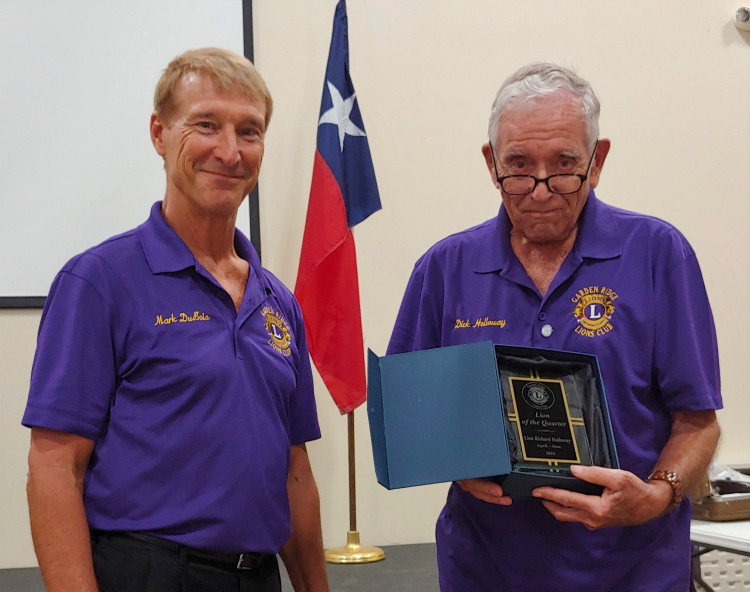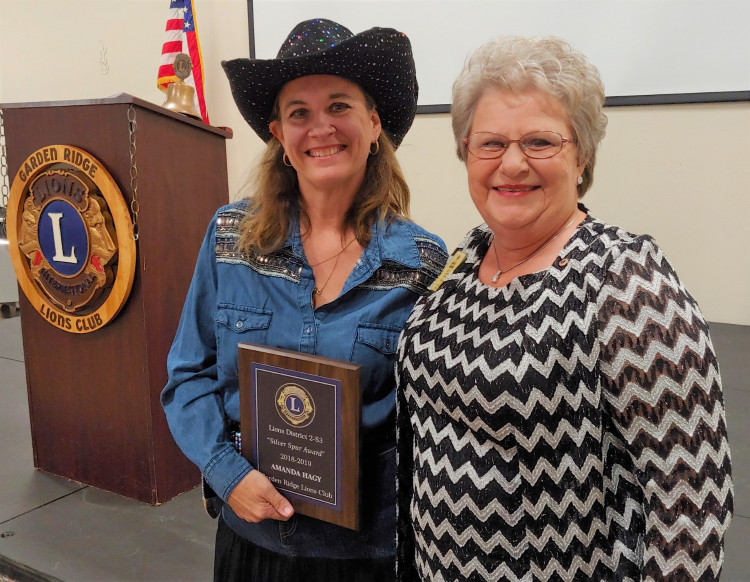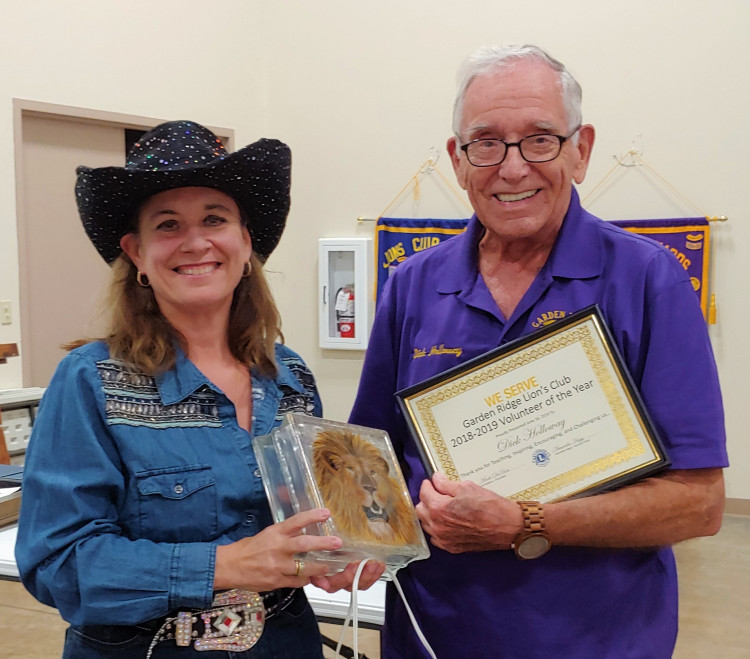 Congratulations to Dick Holloway being presented with the Garden Ridge Lions 2018-2019 Volunteer Of The Year Award
by Service Chair Amanda Hagy on June 26
Congratulations to Amanda Hagy being presented with the Lions International District 2-S3 Silver Spur Award

for outstanding service to Lionism
by Nancy Handrick on June 26
July 4th Celebration in the Park.
A hearty thanks to the below lions who helped make this July 4th celebration a popcorn and barrel car success. Our new location was a bit of a challenge at first but once we got going it was a hit. Many complements on the barrel cars so you all can take pride in putting them into operation. We had over 100 children take rides (even some adults too) and we popped eleven batches of popcorn. A special thanks to the Marks twins for slaving over a hot popper. THANK YOU all. Dick Holloway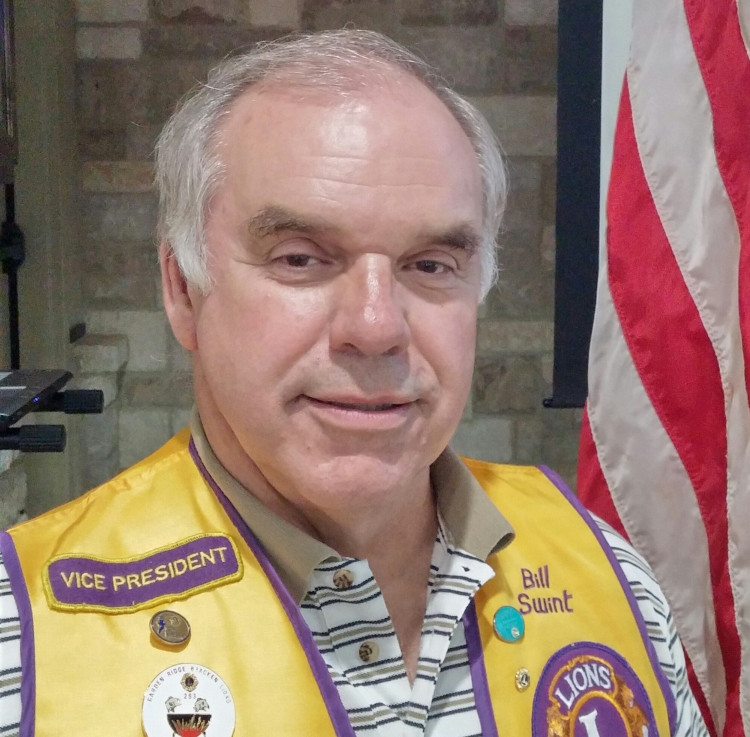 The 2019 Garden Ridge Lions Fish Fry, BBQ & Auction is October 5th

. Start thinking of donations, raffle, live and silent auction items, food, entertainment and much more. If you have any questions or want to sign-up to help email:
dubois6434@gmail.com or phone: 309-397-7072. THANK YOU Mark DuBois.
Here is a link to the flyer...

print it, post it, share with your friends, family, neighbors, local businesses, HOA, organizations, etc… get the word out!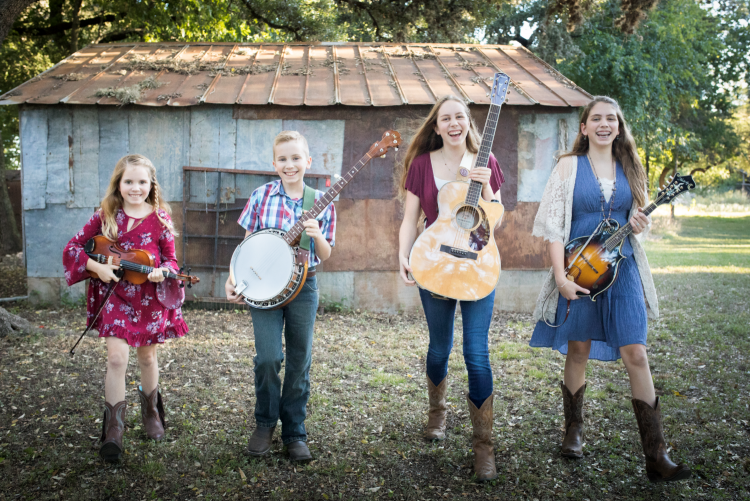 Entertainment during this years event will be'
Chords Of Grace'.
The Voeller children have been playing music together since they were very young. With direction from their parents, Shannon (17), Emily (14), Daniel (12) and Molly (10), decided to form a bluegrass band in the fall of 2017.
Invite your friends and neighbors for an afternoon/evening of good food and entertainment while supporting your Garden Ridge Lions.