> HOME
> OUR OFFICERS
> NEWS & EVENTS
> GET INVOLVED
> PHOTOS
Welcome

to the Garden
​ Ridge​ Lion's Club web site
Since 1917, Lions Clubs have offered people the opportunity to give something back to their communities.
The Garden Ridge Lions Club began its commitment to service over 40 years ago in 1973 and continues today by seeking out all forms of community need and developing ways to serve and satisfy those needs. We have the continued focus of meeting the commitment of all Lions adhering to the motto :

"WE SERVE"

.
​​
​
The Garden Ridge Lions Charities, Inc. directly supports individual children and families in need with our Thanksgiving and Christmas food baskets and toys at Christmas for children. We also work hand-in-hand with agencies and other non profit organizations. These include Lone Star Lions Eye Bank, Boy's State & Girl's State, Texas Lions Camp Counselor Scholarships, Texas Lions Camp and many other charitable organizations.
​Come and join us....
The Garden Ridge Lions Club is always looking to recruit good men and women with serving hearts and a special passion to help those in need. ​​ The Garden Ridge Lions meeting is the 2nd and 4th Wednesday of each month 7:00PM at the Garden Ridge Community Center at 9500 Municipal Parkway

​
GARDEN
RIDGE LION'S CLUB
"... over 40 years of community service"
Membership is key! ​ Invite a friend, relative or neighbor to join our club!
​​​
Copyright © 2018, Garden Ridge Lions Club, All Rights Reserved
Garden Ridge Lions Charities, Inc.

is the charitable arm (501c3 Charity) of the Garden Ridge Lions Club.
Charter -
Donations


​​
Upcoming Volunteer Opportunities:​​
​
"Where there is a need, there is a Lion"
​​​
​Listen to Lion Mark Frye on Military Radio USA every Saturday from 8 to 9 a.m. on KLUP 930 AM The Answer Featuring mission and organization focused shows, you will receive Garden Ridge Lion event info. Click here for the website
​​
Donate used glasses

(including sunglasses & reading glasses; sorry no contact lenses), place them in the specially marked Lions Recycle for Sight collection box found at the Garden Ridge Library - 9400 Municipal Pkwy. Click here for additional information

​​

Congratulations to Virginia "Ginny" Batchler.
Garden Ridge Lion's newest member. Ray Pitzen is the sponsor. Bill Foote presided the July 25th event.
Congratulations to Carmen McCaw.
Carmen was presented with the Melvin Jones Fellowship Award, by PDG Frank Kinald. This award is the highest form of recognition and embodies humanitarian ideas consistent with the nature and purpose of Lionism. Carmen's contributions to the Garden Ridge Lions Club have been recognized by all.

Congratulations to Audrey Katscmorak.
​Garden Ridge Lion's newest member. Josie Brestle was the sponsor with PDG Frank Kinald presiding over the June 27th induction event.

​Volunteer Opportunity: Dru Estes BBQ Benefit
Many of you may know that there was an apartment fire in San Marcos in which 5 people lost their lives…..one of those was Dru Estes. This young man's Grandfather was Fred Randall, a member of our Garden Ridge Lions until 2008, when they moved. Fred and Judy Randall will be at the benefit. Most of the family currently lives in the Schertz and Cibolo areas. There are 6 Lion Clubs in our zone that will come together to help the family with expenses. Click For More Information

Congratulations to Dick Holloway

who was presented the Lion of the Year award by President John Mitzel at the June 27th induction meeting. Dick also was awarded the Lion of the Quarter earlier this year.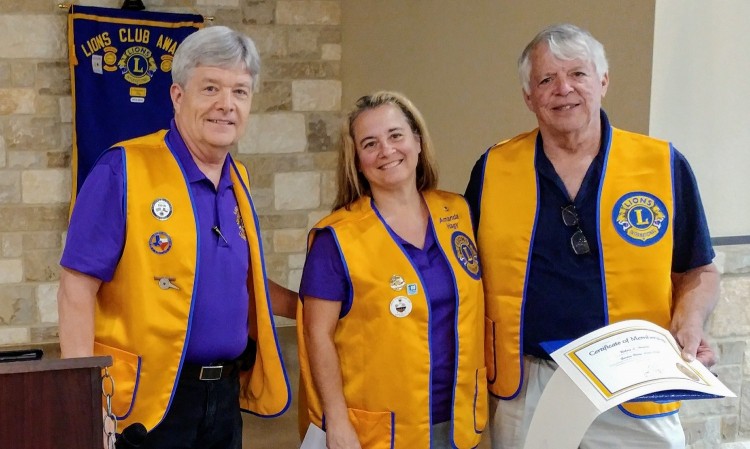 Congratulations to Robert Horton.




​

One of
Garden Ridge Lion's newest members. Mandy Hagy is the sponsor and Lion Hunter Bill Foote presided over the May 9, 2018 induction event.
Garden Ridge Lions to conduct hearing testing

for students in selected grades in Comal and New Braunfels ISD's. Testing runs from September to early December. All volunteers interested to becoming a hearing tester are requested to contact Dick Holloway now by e-mail (

rehhardwood@earthlink.net

) or phone (

210-651-7431

). Spouses and friends are welcome to participate.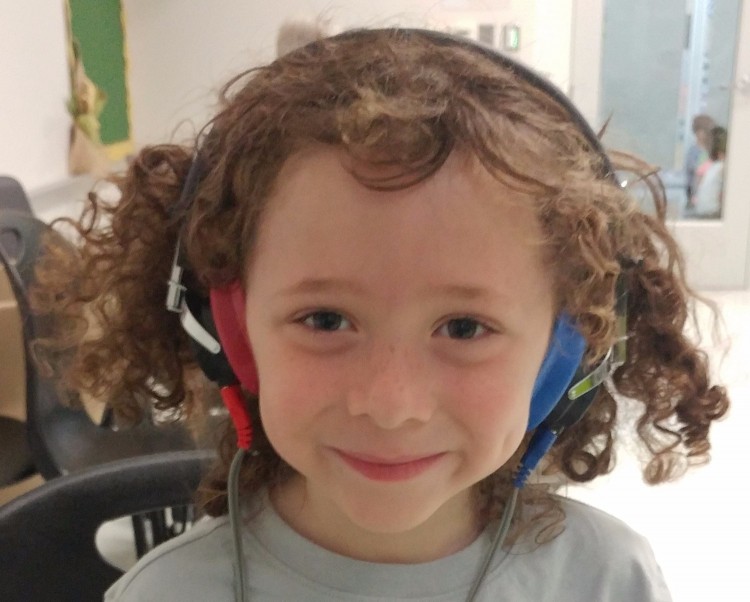 Garden Ridge Lions present 6 Texas Lions Camp scholarships at the graduation and award ceremony in Kerrville, Texas June 22nd:

The Garden Ridge Lions presented six $1,000.00 college scholarships to deserving Texas Lions Camp counselors. A $2750 check was also presented at the camp for the Texas Lions Camp Endowment Campaign.
​


Mark Your Calendars for the Garden Ridge Lions Club 46th annual Fish Fry-BBQ & Auction. Saturday October 6, 2018.

For more info click here.
The Lions Club of Garden Ridge delivered over 4,000 pair of eyeglasses for the Texas Lions Recycling Center (TLERC). These eyeglasses will be delivered to Midland, TX for distribution to needy kids throughout Texas. The club also delivered twenty new electron microscopes to be used by children attending the Texas Lions Camp in Kerrville, TX
Garden Ridge Lions hosted the Sunday, June 24th Texas Lion Camp picnic for the children attending the week's camp in Kerrville, Texas:

The Garden Ridge Lions hosted and served a picnic meal to about 275 campers and staff upon arrival at the camp. Pizza and ice cream was served. The time was special with the time meeting and getting to know the campers up close and personal.
__________________________________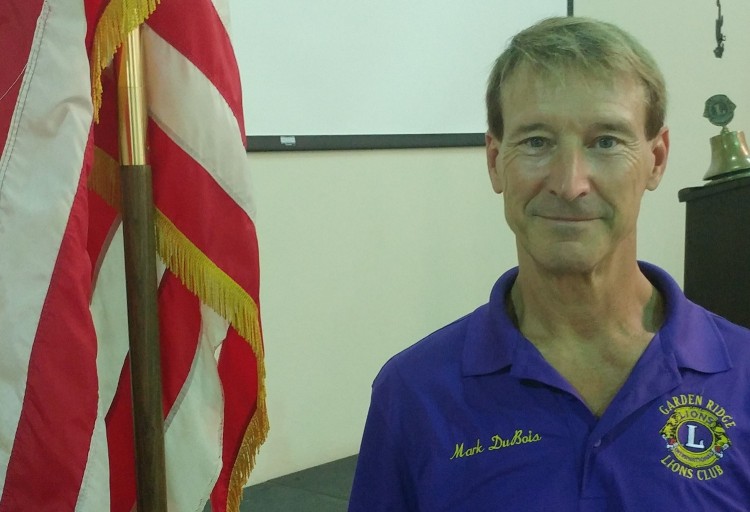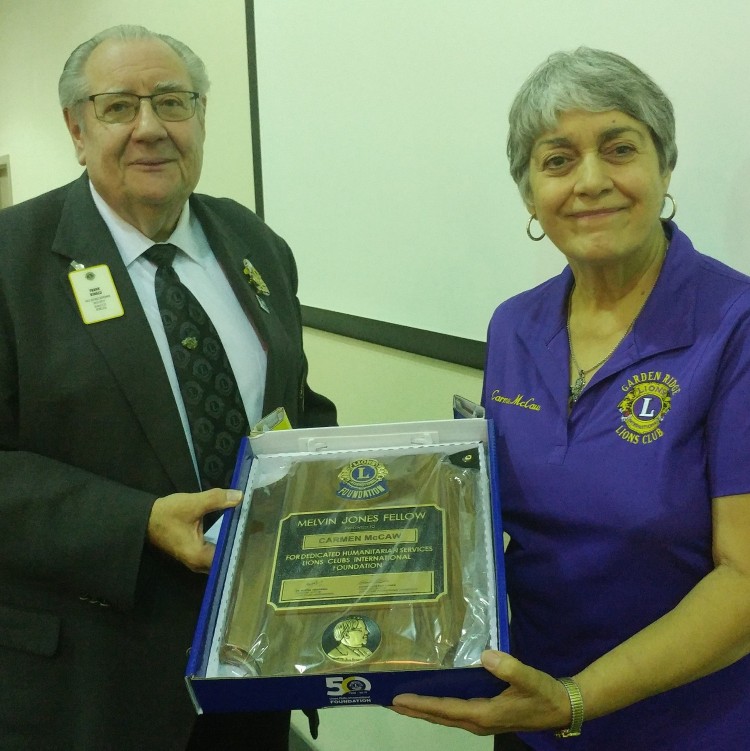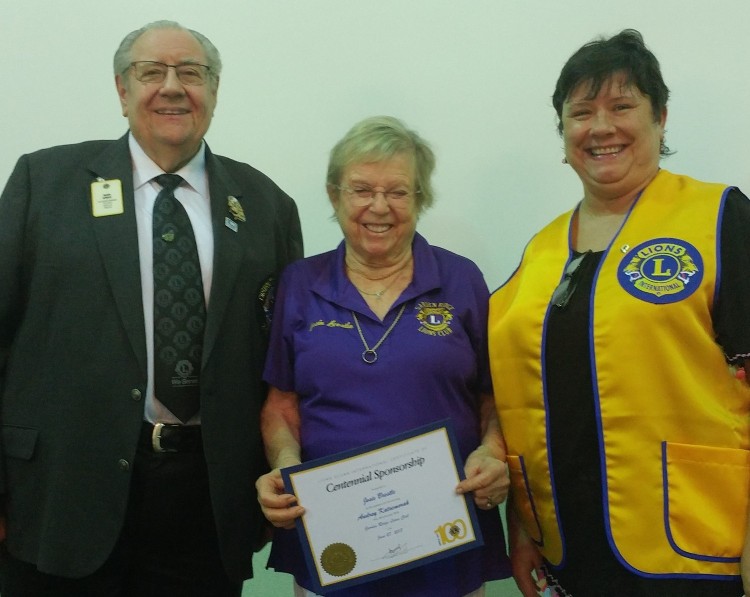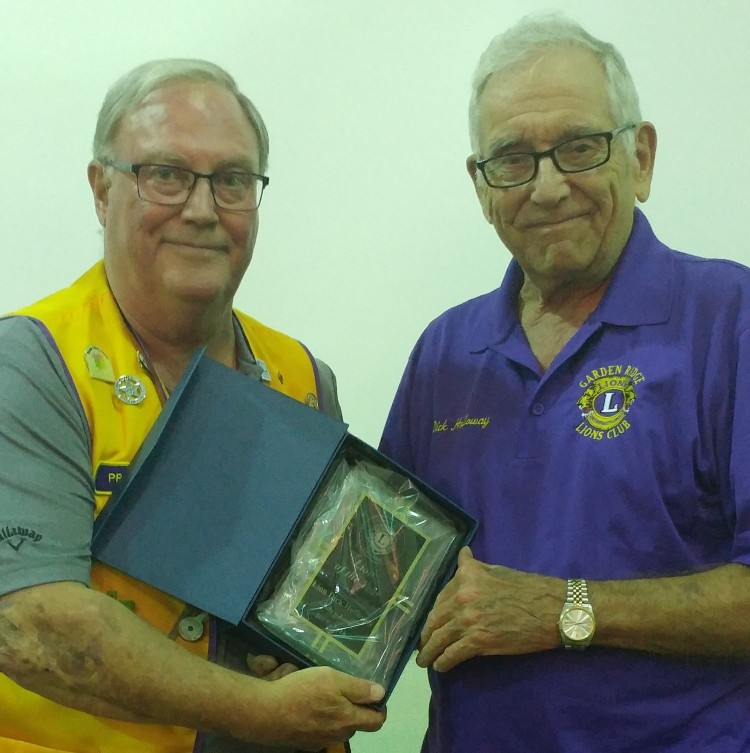 Congratulations to all who received recognition at the Awards & Installation Banquet


​• 100% Attendance – 45 members were awarded for attending at least 22 meetings during the past year, service activities count as a make-up.
• PDG Frank Kinald was presented the Texas Lions Foundation Fellow Honorarium, for acting as Installing Officer at our Annual Awards and Installation Banquet.
• President John Mitzel was presented the GR Lions Club, 2017-2018, Gavel and engraved stand by incoming President Mark DuBois
• Al Haddad was awarded the "Membership Key" (for bringing in two (or more) new members) and a Silver Centennial Membership pin for sponsoring one new member during Lions Centennial year
• Mark Delaney was awarded the Gold Centennial Membership pin, sponsoring two new members during Lions Centennial year
• Walter Brown was presented with a 20 year Chevron for completing 20 years as a member of the Garden Ridge Lions Club.
• Dave Heier was presented with a 15 year Chevron for completing 15 years as a member of the Garden Ridge Lions Club.
• Frank & Maureen Kinald were presented with a 50th wedding anniversary card, signed my members of the Garden Ridge Lions Club.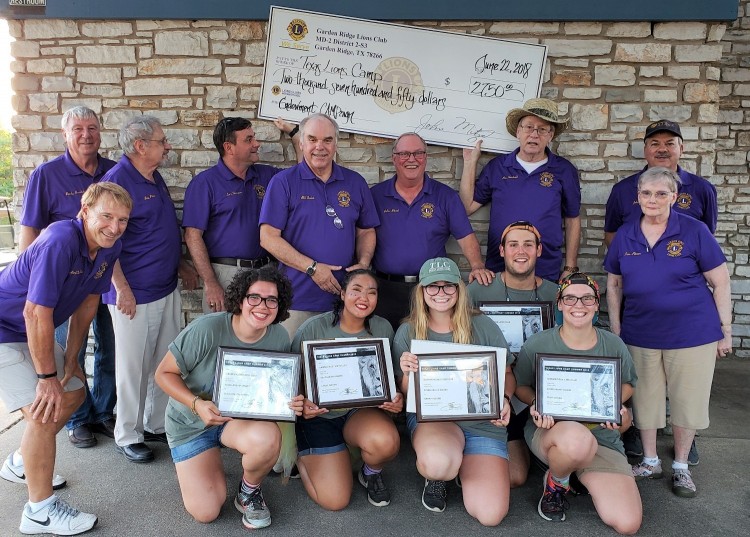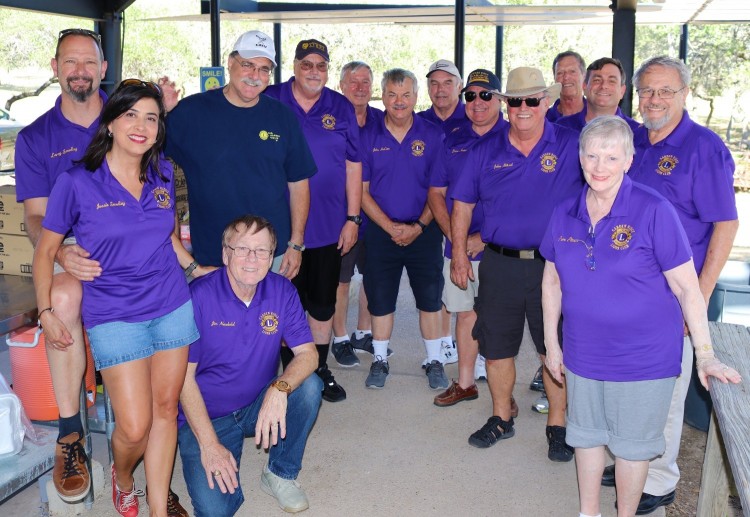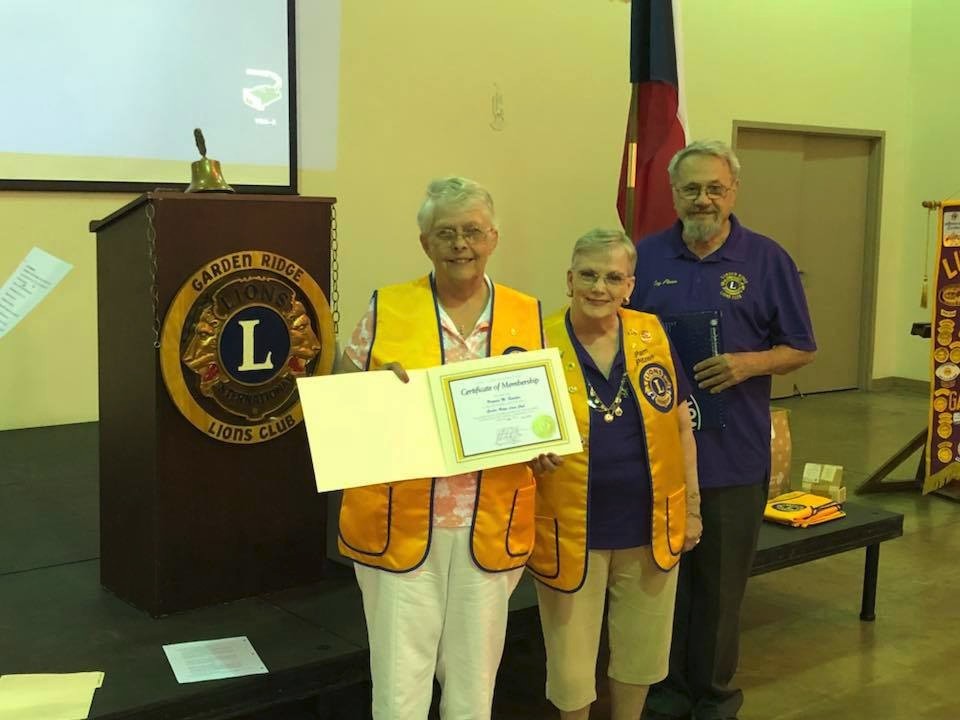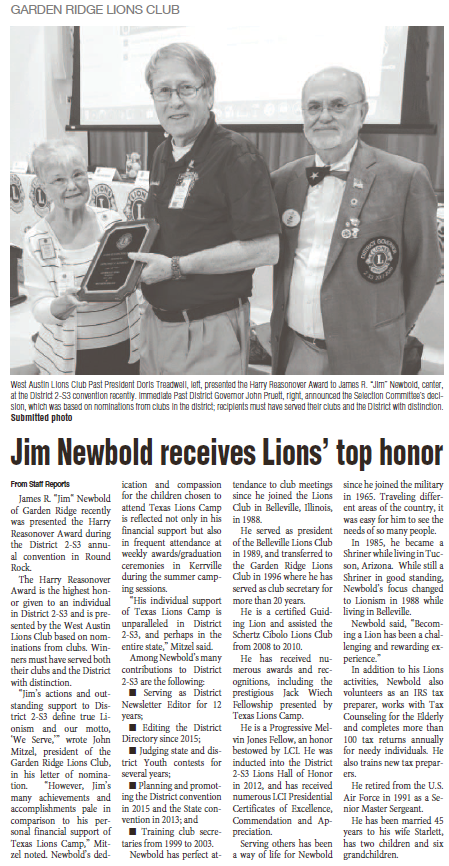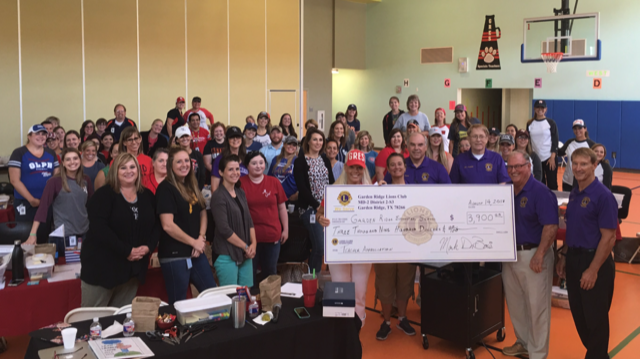 Lions make a difference!

Literacy, being one of Garden Ridge Lions service goals and a call to action 10 year plan was met this week with a generous donation to our local Garden Ridge elementary school. The teachers were very excited with a $3900 donation.

Julie DuBois is the Team Leader that provides handmade and sewn feminine hygiene products for girls and women in underdeveloped countries. The organization began by one woman approximately ten years ago and has now reached over 1 million females in over 100 countries. Around the world, girls and women resort to using rags, mattress stuffing, banana leaves, feathers and other items to manage there menstruation. Days for Girls(DfG) provided safe, reusable, long-lasting feminine hygiene kits for these women, thus giving young girls 5 more days a month they can attend school and do not have to miss, women do not have to miss work or social events. One statistic is a school in Uganda had their drop out rates go from 25% to 4% after one year access to DfG products. https://www.daysforgirls.org/