> HOME
> OUR OFFICERS
> NEWS & EVENTS
> GET INVOLVED
> PHOTOS
Welcome

to the Garden
​ Ridge​Lions Club web site
Since 1917, Lions Clubs have offered people the opportunity to give something back to their communities.
The Garden Ridge Lions Club began its commitment to service over 40 years ago in 1973 and continues today by seeking out all forms of community need and developing ways to serve and satisfy those needs. We have the continued focus of meeting the commitment of all Lions adhering to the motto :

"WE SERVE".
​​
​
The Garden Ridge Lions Charities, Inc. directly supports individual children and families in need with our Thanksgiving and Christmas food baskets and toys at Christmas for children. We also work hand-in-hand with agencies and other non profit organizations. These include Lone Star Lions Eye Bank, Boy's State & Girl's State, Elementary School Pantry program, Texas Lions Camp Counselor Scholarships, Texas Lions Camp, Animal Rescue - Feral Cat program, Greater Randolph Area Support Services, Hope Hospice, Resources For Women, Options for Women, and many others. 100% of all funds raised are donated to charitable organizations.
​Come and join us....
The Garden Ridge Lions Club is always looking to recruit good men and women with serving hearts and a special passion to help those in need. ​​The club meets on the 2nd and 4th Wednesdays of the month, at 7:00 PM at The Club at Garden Ridge, 21320 Water Wood, Garden Ridge, Texas, 78266. (except the Nov and Dec; meeting held the 2nd Wednesday only).

Our next Garden Ridge Lions meeting is Wednesday, March 8th.
Membership is key! ​ Invite a friend, relative or neighbor to join our club!
​​​
Copyright © 2007, Garden Ridge Lions Club, All Rights Reserved
Garden Ridge Lions Charities, Inc.

is the charitable arm (501c3 Charity) of the Garden Ridge Lions Club.
Charter -
Donations


​​
" Over 40 Years of Community Service "
​

Bat Cave road clean-up:

Date to be determined. Meet at Paul Davis Park at 8:00 am. and be sure to wear light colored clothes, sturdy shoes and don't forget to wear gloves.

contact David Heier by email: David.Heier@va.gov or by phone 210-651-4255

. Click here for additional information.

THANKS to everyone who volunteered for the Jan 28th road clean-up!




Upcoming Volunteer Opportunities:​​
​
"Where there is a need, there is a Lion"
Lion of the Quarter
Oct - Dec 2016
Ray Pitzen
Lion of the Quarter
Jan - March 2016
John Mitzel
Lion of the Quarter is
awarded to a club member demonstrating leadership and results.
Double click here to edit this text.
Lion of the Year
2015 - 2016
Carmen McCaw
Lion of the Quarter
July - Sept 2016
Larry Smedley
​​​
​Listen to Lion Mark Frye on Military Radio USA every Saturday from 8 to 9 a.m. CST on KLUP (930 AM The Answer). In addition to mission and organization focused shows, you will receive Garden Ridge Lion event information. Click here for the website
​​
Donate used glasses

(including sunglasses and reading glasses; sorry no contact lenses), place them in the specially marked Lions Recycle for Sight collection box found at the Garden Ridge Library (9400 Municipal Pkwy, Garden Ridge TX 78266). Click here for additional information

Congratulations to Chuck Elia
who received a 35 year Longevity Chevron from Lions District Governor Mike Smith

Connect with friends, family and other people you may know on the

Garden Ridge Lions Facebook page
Hearing test:
The 2016 elementary school hearing tests program concluded in November. 47 Lions and spouses from the Garden Ridge Lions Club conducted hearing testing at 32 schools within the New Braunfels and Comal County ISD's. Over 7000 students were tested for hearing problems.
Dick Halloway would like to express his sincere thanks to all that participated in this program and he looks forward to next year. Dick is looking for a volunteer to work with him on the development of the hearing schedule for the 2017 session and to act on my behalf when I am not available. Contact Dick Holloway [

rehhardwood@earthlink.net]

if interested.



Congratulations to Mike and Tanya Heath.
Garden Ridge Lion's newest members. Bill Foote, Lion Hunter, presenting and Albert Haddad, sponsor.

Garden Ridge (GR) Lions donate to Hope Hospice:
From L to R: Randy Maschek, Past President, GR Lions Club; Kathleen Krueger, Development & Communications Coordinator, HOPE Hospice; and Jim Newbold, GR Lions Club.
Jim Kohl
​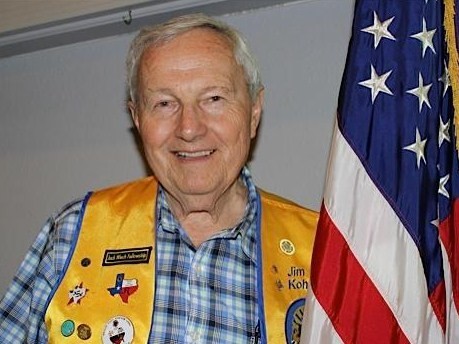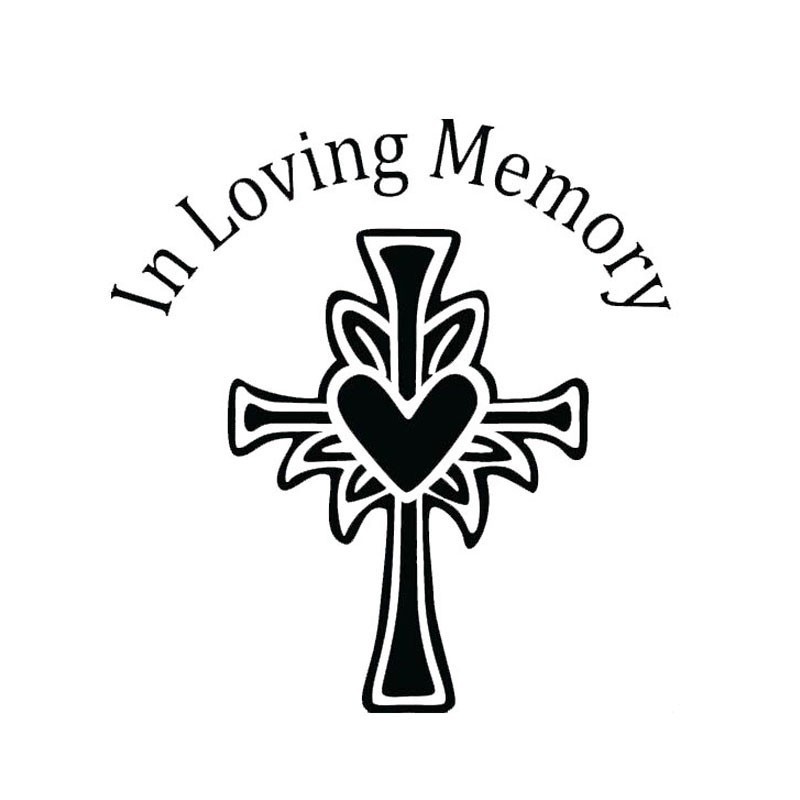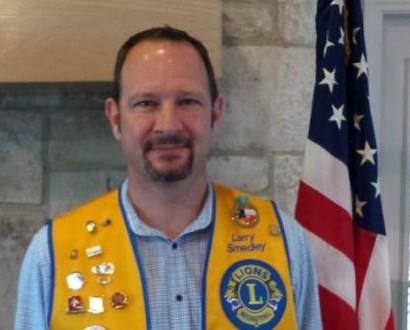 Court Appointed Special Advocates (CASA):

The Garden Ridge Lions donated $500. CASA supports and promotes court-appointed volunteer advocacy so every abused or neglected child in the United States can be safe, have a permanent home and the opportunity to thrive.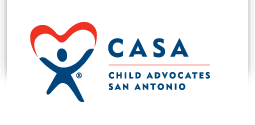 Hope Hospice:
The Garden Ridge Lions donated $2,000.00 to Hope Hospice of New Braunfels, Texas Tree of Lights. This organization provides quality, compassionate hospice care to adults and children facing the advanced stages of any life-threatening illness.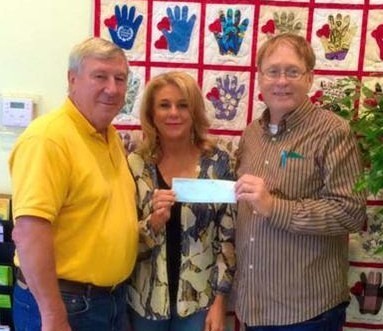 Texas Lions Camp

enrollment for 2017 begins Jan. 3, 2017. It's time for Lions to reach out in the community and make prospective campers and their parents aware that they can sign-up online at www.lionscamp.com. As you probably know, the sessions for children with Type 1 diabetes fill up fast, so it's especially important to promote early registration.

Annual Kerville Lions Camp work day(s)

volunteer opportunityto clean up the Camp from winter and prepare it for summer operation. This year the work days will be held on

Saturday, March 4th, Saturday, April 1st, and Saturday, May 6th.

Each workday commences at 7:30 am with breakfast provided by a Lions Club. Work details on various projects commence at 8:00 am and last until 12:00 noon at which time lunch is served. If necessary work continues after lunch, but in most cases the work projects have been completed by lunch.

ACTION:

​​I ask that you consider participating in this effort and identify one or more work days that you want to work and advise me of same (e-mail:

rehhardwood@earthlink.net

or phone 210-651-7431). By the way spouses are welcome should any be interested in participating. Thank you, Dick Holloway.





Mid-Winter Conference:

Lions Carmen McCaw and John Mitzel attended the District 2-S3 Mid-Winter Conference in Wimberley. ​Also attending were Ray and Pam Pitzen, representing the Lone Star Lions Eye Bank.
Garden Ridge Lion Scholarships


Currently we are providing Lions Club scholarships to deserving youth with the goal of helping students pay for a higher education. Many Lion's Club scholarships go to students who might not ordinarily be able to go to college, including those that are hearing or visually impaired.
​
There will be 12 scholarships of $750 each available to 2017 graduating seniors from area schools. Applications should be returned to Laura Ochoa (210-651-5278) at 21329 Waterwood Dr. Garden Ridge, TX 78266 no later than March 15, 2017. Decision on winners will be mid April. Scholarships will be distributed end of April at our April Garden Ridge Lions meeting. You can download the application by clicking this link: 2017 Lions Club Scholarship Application


​

​

​​The Annual Valentine's Day Dinner
was held on February 8th. Everyone enjoyed ​the Lion fellowship evening. Thanks to all event coordinators and volunteers ​that helped make this a great event. Click here to see the photos
Lions International Zone 5B Officers Meeting Monday March 6th from 6-8pm

at the City of Garden Ridge Community Center located at 9400 John T. Phillips Municipal Parkway, Garden Ridge, TX 78266. Meeting to be held in the Bluebonnet Room - last door on your left as you enter. Learn and discuss new ways to support the development of the clubs in your zone and further the purposes of the association