> HOME
> OUR OFFICERS
> NEWS & EVENTS
> GET INVOLVED
> PHOTOS
Welcome

to the Garden
​ Ridge​Lions Club web site
Since 1917, Lions Clubs have offered people the opportunity to give something back to their communities.
The Garden Ridge Lions Club began its commitment to service over 40 years ago in 1973 and continues today by seeking out all forms of community need and developing ways to serve and satisfy those needs. We have the continued focus of meeting the commitment of all Lions adhering to the motto : "WE SERVE".
​​
The Garden Ridge Lions Charities, Inc. directly supports individual children and families in need with our Thanksgiving and Christmas food baskets and toys at Christmas for children. We also work hand-in-hand with agencies and other non profit organizations. These include Lone Star Lions Eye Bank, Boy's State & Girl's State, Elementary School Pantry program, Texas Lions Camp Counselor Scholarships, Texas Lions Camp, Animal Rescue - Feral Cat program, Greater Randolph Area Support Services, Hope Hospice, Resources For Women, Options for Women, and many others. 100% of all funds raised are donated to charitable organizations.
​Come and join us....
The Garden Ridge Lions Club is always looking to recruit good men and women with serving hearts and a special passion to help those in need. ​​The club meets on the 2nd and 4th Wednesdays of the month, at 7:00 PM at The Club at Garden Ridge, 21320 Water Wood, Garden Ridge, Texas, 78266. (except the Nov and Dec; meeting held the 2nd Wednesday only).

Wednesday, December 14th is our Annual Christmas Dinner
Membership is key! ​ Invite a friend, relative or neighbor to join our club!
​​​
Copyright © 2007, Garden Ridge Lions Club, All Rights Reserved
Garden Ridge Lions Charities, Inc.

is the charitable arm (501c3 Charity) of the Garden Ridge Lions Club.
Charter -
Donations


​​
" Over 40 Years of Community Service "
​

Bat Cave road clean-up.

Next date TBD. ​Meet at Paul Davis Park at 8:00 am. and be sure to wear light colored clothes, sturdy shoes and don't forget to wear gloves.

contact David Heier by email: David.Heier@va.gov or by phone 210-651-4255

. Click here for additional information.


Upcoming Volunteer Opportunities:​​
​
"Where there is a need, there is a Lion"
Lion of the Quarter
Oct - Dec 2015
Jim Newbold
Lion of the Quarter
Jan - March 2016
John Mitzel
Lion of the Quarter is
awarded to a club member demonstrating leadership and results.
Double click here to edit this text.
Lion of the Year
2015 - 2016
Carmen McCaw
Lion of the Quarter
July - Sept 2016
Larry Smedley
​Listen to Lion Mark Frye on Military Radio USA every Saturday from 8 to 9 a.m. CST on KLUP (930 AM The Answer). In addition to mission and organization focused shows, you will receive Garden Ridge Lion event information. Click here for the website
​​
Donate used glasses

(including sunglasses and reading glasses; sorry no contact lenses), place them in the specially marked Lions Recycle for Sight collection box found at the Garden Ridge Library (9400 Municipal Pkwy, Garden Ridge TX 78266). Click here for additional information

Congratulations to Chuck Elia
who received a 35 year Longevity Chevron from Lions District Governor Mike Smith

Texas Lions Camp 1000% Donation:
Earlier this year, we donated $910 to the Texas Lions Camp (TLC), our 100% contribution towards our District Governor's 100% Program. The additional 900% donation of $8,190 completes our continued commitment to support the TLC with an annual donation of 1000%.
Connect with friends, family and other people you may know on the

Garden Ridge Lions Facebook page
Hearing test:
The elementary school vision and hearing testing continues throughout New Braunfels and Comal County ISD's. Forty-seven Lions and spouses from the Garden Ridge Lions Club have conducted hearing testing at the following elementary schools: Arlon Seay, Oak Creek, Seele, Rebecca Creek, Freiheit, Lone Star, Rahe-Bulverde, Johnson Ranch, Klein Road, Timberwood Park, and Kinder Ranch for over 3,000 elementary school children.

Congratulations to Larry Smedley
who received the Lion of the Qtr. Award (July-Sept '16) from President Carmen McCaw.
Welcome to our newest Garden Ridge Lions member Richard Simmons
(center) with
presenter Jay Feibelman (R)
​and sponsor Todd Arvison (L)
Texas Lions Camp's Graduation:

Lions Jim Newbold, Carmen McCaw and Harvey and Nancy Bell and many other GR Lion members attended the Texas Lions Camp's graduation on June 24. Texas Lions Camp -
​​Counselor Scholarships: Counselors Henry Choy, John Kirbow, Laura Buckley, Mandy Coward, Meghan Ontiveros and Raegan Moss each received $750.00.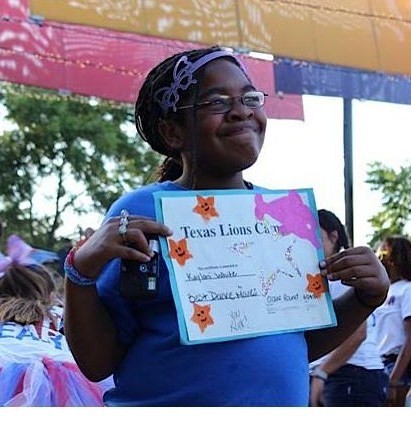 Jim Kohl
​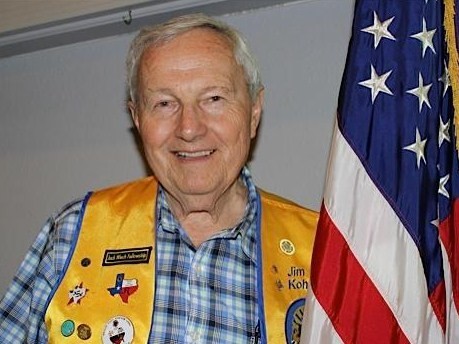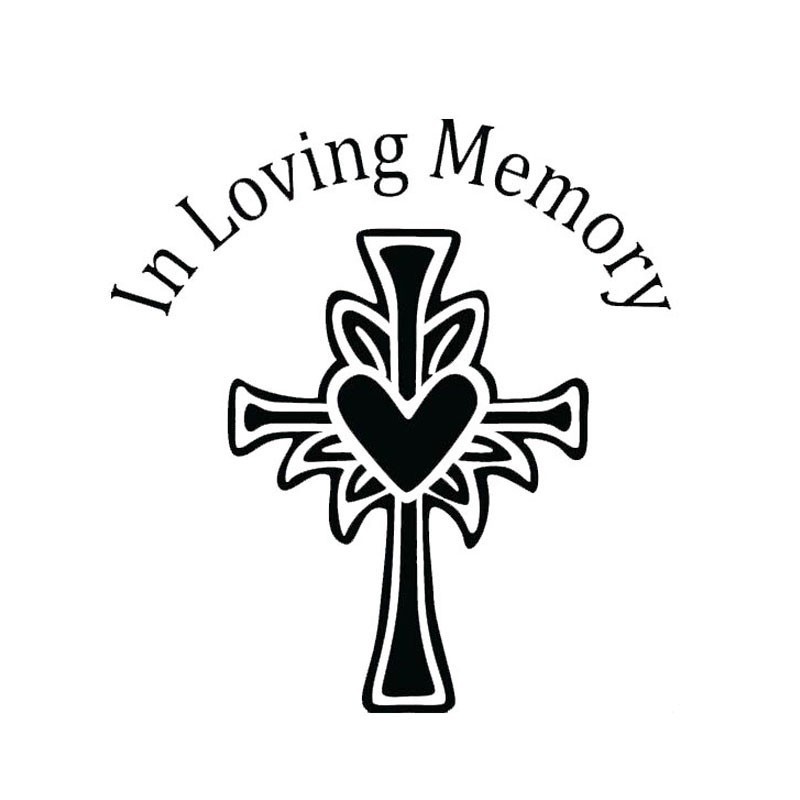 The 10th Annual Lions Club Family Picnic was held Sunday, October 16, 2016 at Paul Davis Park from noon - 6pm

Brisket/Turkey/Sausage, creamed corn, cold slaw and baked beans Beer, Wine, Sodas and Water were served. Many members and their families joined in for all the socializing, fun and food. Thank you Garden Ridge Lions for all you do throughout the year in support of the club. Click here for photos of the event.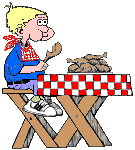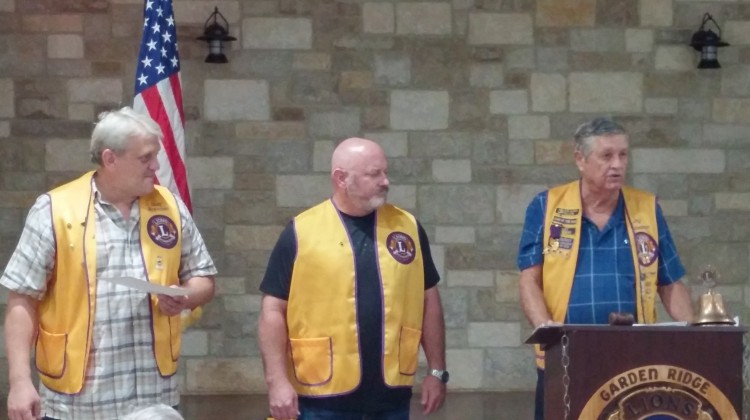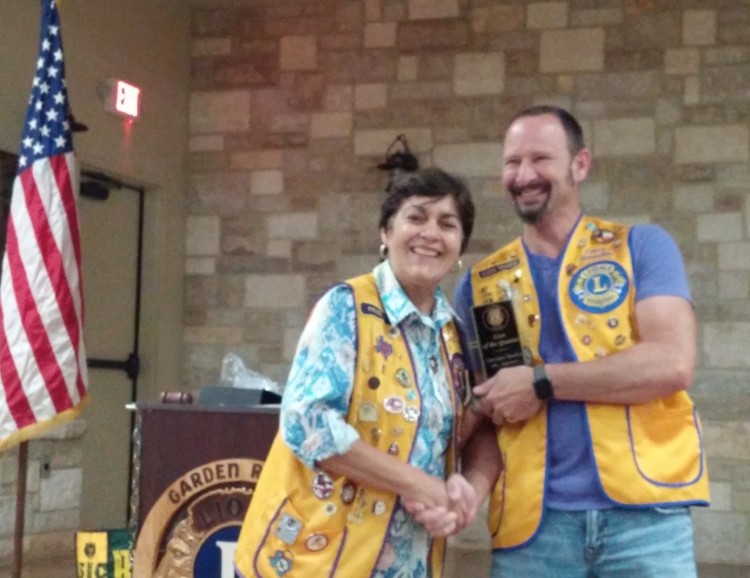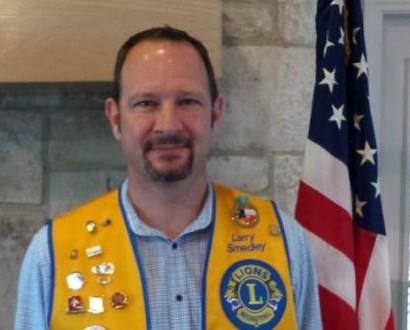 ​​​​
Every Thanksgiving Season,
the Garden Ridge (GR) Lions provide Thanksgiving meal donations to less fortunate families in the Garden Ridge and surrounding area. On

Saturday, Nov 19th

Lion members packed and distributed 23 food baskets. THANK YOU to everyone that helped with this Thanksgiving Project!
2016 Christmas Dinner.
Mark your calendars for our only meeting
in December which is Wednesday the 14th. Spouses are invited for the Christmas dinner. Social time with shrimp cocktail served. Dinner starts at 7:00PM with entertainment by Canyon High School Balladeers. Do not wear Lions vests. Dress code is business casual.


Elementary School Nurses:
We donated a $150 Wal-Mart gift card to each school nurse at Morningside and Garden Ridge Elementary Schools. The card is used to purchase essential needs for the children as the need arises.

Come join us for Project Santa Clause:
​Wednesday 12/7/2016
3 volunteers to pick up toys from Elf Louise, Port San Antonio, and deliver to Community Center.


Saturday 12/10/2016
20 volunteers 0830

meet at community center and receive instructions/map packets/notes. Leave 0900 to confirm accuracy of maps and visit and advise families of deliver date and time. Leave notice if unable to physically contact. Advise Jim Morgan (210-248-9744 to correct any map corrections. Call John Mitzel 210-651-0085 (home) or 21-630-9394 (cell) ​


Friday 12/16/2016
16 volunteers to meet at 1530
at HEB loading dock to load trailer/trucks with food supplies and unload trailer/trucks at the community center 1800 as many as possible Lions members and families meet at community center to identify and allocate gifts and sort food for each family. Please bring scissors, tape and any wrapping supplies you may want to donate. Tamales and drinks will be provided. Each lion is asked to bring a dessert.


Saturday 12/17/2016 32 volunteers at 0800
meet at community center with trucks and large vehicles and complete sorting perishable foods in family boxes, receive and load food and toys, and receive final delivery instructions. 0830 depart with food and gifts. Call John Mitzel (cell: 210-630-9394) or Jim Morgan (cell: 210-860-9616) regarding any problems.