Since 1917, Lions Clubs have offered people the opportunity to give something back to their communities.
The Garden Ridge Lions Club began its commitment to service over 47 years ago in 1973 and continues today by seeking out all forms of community need and developing ways to serve and satisfy those needs. We have the continued focus of meeting the commitment of all Lions adhering to the motto :

"WE SERVE"

.
​​
​
The Garden Ridge Lions Charities, Inc. directly supports individual children and families in need with our Thanksgiving and Christmas food baskets and toys at Christmas for children. We also work hand-in-hand with agencies and other non profit organizations. These include Lone Star Lions Eye Bank, Boy's State & Girl's State, Texas Lions Camp Counselor Scholarships, Texas Lions Camp and many other charitable organizations.
GARDEN
RIDGE LION'S CLUB
"... over 47 years of community service"
Membership is key! ​ Invite a friend, relative or neighbor to join our club!
​​​
Copyright © 2018, Garden Ridge Lions Club, All Rights Reserved
Garden Ridge Lions Charities, Inc.

is the charitable arm (501c3 Charity) of the Garden Ridge Lions Club.
Charter -
Donations


​​
Upcoming Volunteer Opportunities:​​
​
"Where there is a need, there is a Lion"
The Garden Ridge Lions are always looking to recruit good men and women with serving hearts and a special passion to help those in need. ​​ Our meetings are on the 2nd and 4th Wednesday of each month 7:00PM at the Garden Ridge Community Center at 9500 Municipal Parkway, Garden Ridge, TX.

DUE TO THE CONTINUED CONCERNS OVER THE CORONAVIRUS, THERE WILL BE NO IN-PERSON GENERAL MEMBERSHIP MEETINGS UNTIL FURTHER NOTICE.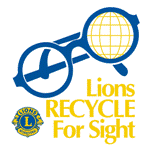 Congratulations to some of our newest Lion Members Cindy Crow and Michael Crow sponsored by Barb and Chuck Elia, Will Sharp sponsored by Jim Newbold.
Bill Swint presided the induction at the October 23rd General Membership Dinner meeting.
Municipal Parkway Donated glasses are shipped to a Lions Eyeglass Recycling Center where volunteers sort, clean and determine the glasses prescription strength. After packaging the refurbished spectacles are stored until they can be distributed, usually through humanitarian missions to developing nations.
Congratulations to Dick Vogt who was presented with the Melvin Jones Fellowship Award by PDG Charles Handrick.
This award is the highest form of recognition and embodies humanitarian ideas consistent with the nature and purpose of Lionism. Frances Vogt was also awarded the Garden Ridge Lions Certificate Of Appreciation presented by Nancy Bell on 6-26.
Congratulations to Dick Holloway being presented with the Garden Ridge Lions 2018-2019 Volunteer Of The Year Award
by Service Chair Amanda Hagy on June 26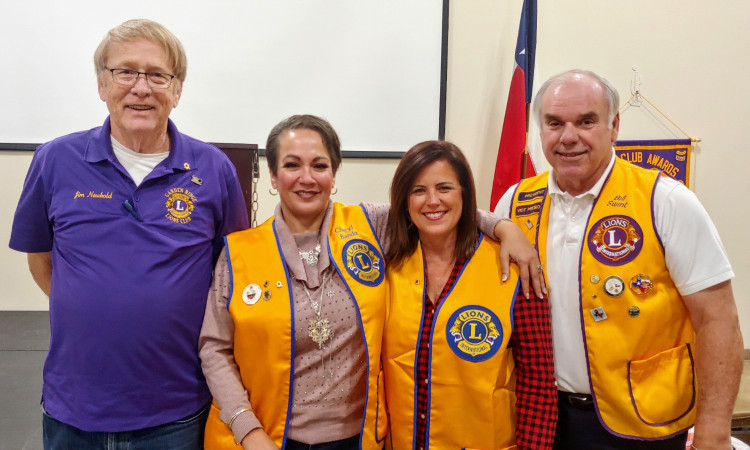 Congratulations to our newest Lion Member Cheryl Scholze sponsored by Cheryl Banda.
Jim Newbold presided the induction at the November 13th General Membership Dinner meeting. President Bill Swint (right)
DONATE USED GLASSES Including reading/sunglasses; (sorry no contact lenses), place them in the Lions Recycle for Sight collection box found in the Garden Ridge Library - 9400
The Garden Ridge Lions received the '2018-2019 Club Excellence Award
at the Lions Mid-Winter Conference held January 25th
at St. Paul's Lutheran Church in Taylor, TX. President Bill Swint accepted the award in the clubs behalf which was presented by District Governor (DG) Larkin Smith (L) and Past DG Linda Davis (R).

(Front L-R) Frank Rios, John Mitzel, Randy Maschek, Jim Newbold, Dave Heier, Steve Gallets (Back L-R) Dick Holloway, Jim Anderson, Vic Rodriguez, Mark DuBois, Terry Maschek, Cammie & Windell Cannon, Larry Thompson, Gavin Flores, Bill Swint.
The Garden Ridge Lions got their hands dirty at the Texas Lions Camp in Kerrville on March 7
during a camp clean-up event preparing it for summer operation. The Texas Lions Camp in Kerrville is dedicated to the perpetual enjoyment of children with physical disabilities, who have Down Syndrome and who have type-1 diabetes. Campers are able to attempt things that would normally be out of their reach, such as riding a horse, rock climbing, or just being part of a team.
A special THANK YOU to the Lions who volunteered for the oak wood pick-up
on Sat., March 14. We moved the equivalent of at least 9 pickup truck loads in less than 3 hours. Volunteers:
Windell Cannon, Todd Arvidson and his two sons, Randy Maschek, Mike Crow, Mark DuBois, Dave Heier, Dick Holloway and Jim Newbold.
Thank you again and stay healthy. Lion Randy Maschek
​


Chords of Grace

is the local musical family that played at our Fish Fry, BBQ & Auction in 2019. During this Coronavirus quarantine period they are posting entertainment for your listening pleasure. Click here to LISTEN.



This past week the Lion's Board met to discuss the feasibility of moving ahead with this year's Fish Fry/BBQ

. As a result the decision has been made to not hold the event this year. Consideration was given to the membership's ability to respond safely to preparations, as well as the community's response given today's uncertainties. As you know, many of our vendors that have supported our organization with donations have been struggling to maintain their businesses. These are the factors contributing to this unprecedented decision. A committee has been formed to consider how we move ahead with fundraising efforts. We have wood to disperse and other aspects of the fish fry to consider. I look forward to the challenge of considering new ways to serve or community. Stay safe and remember, We Serve.

​Blood Drive:
A note of THANKS from South Texas Blood & Tissue: We truly appreciate everyone who donated blood at the Garden Ridge Blood Drive on Saturday, June 13, 2020!
This event was a great success that resulted in a lifetime of thanks from us and the many patients you saved. There were 92 individuals that showed up to donate....Thanks to all!
We look forward to working with the City of Garden Ridge and the Garden Ridge Lions again.
-Your STBTC Team
The Garden Ridge Lions presented $500 scholarships to 6 deserving HS students June 10.

Laura Ochoa, led the selection committee including Dave Heier, John McCaw and Kerry Ledford. From L - R: Kerry Ledford, Lita Tijerina who will attend Texas State majoring in Social Work/Sociology, Madison Hopcus who will attend Abilene Christian Christian University is majoring in Accounting,
Trash Pick-up - The Garden Ridge Lions and the Families of Garden Ridge got together to pick-up trash along FM2252 on Saturday, June 20th. ​
Together they picked up 34 bags of trash and debris and covered the entire two miles, on each side, of FM 2252 from 3009 to Marbach Road. Lions Greg Loser, Randy Maschek, Dick Holloway, and Bill Swint represented the Lions well. Thanks to everyone involved and thank you for showing such Pride in our Community.
Lillie Griffin will be attending Texas A&M Corpus Christi majoring in Nursing and Garden Ridge Lion's President Bill Swint. Other Scholarship winners but not present at the presentation were: Alessandra Jimenez, Chanler McFarlend and Ivan Rodriguez.
President Bill Foote:

I want to thank Lion Bill Swint for his leadership this past 2019-2020 term. His care, concern and performance as GRLC President has provided all of us with superb leadership as well as many club successes. As for me, it's been much needed on-the-job training! So, a huge thanks to Lion Bill!
​
The next thing I must communicate is the status of our 2nd and 3rd week monthly meetings. Unfortunately, the resurgence of COVID 19 in Texas and the greater San Antonio metro area has complicated the situation. While we were looking for a startup on the 8th of July, COVID 19 cases have been on the rise. It would be unwise to put ourselves at added risk by gathering -- especially for members with compromising health issues. On a positive front, Dick Holloway led a team that has already written the safety and meeting procedures when we do reconvene. So, thanks to the the team for leaning forward to get us ready!
​
​​
T​hanks, Bill Foote,
GRLC President
Keep watching this space for Volunteer Opportunities.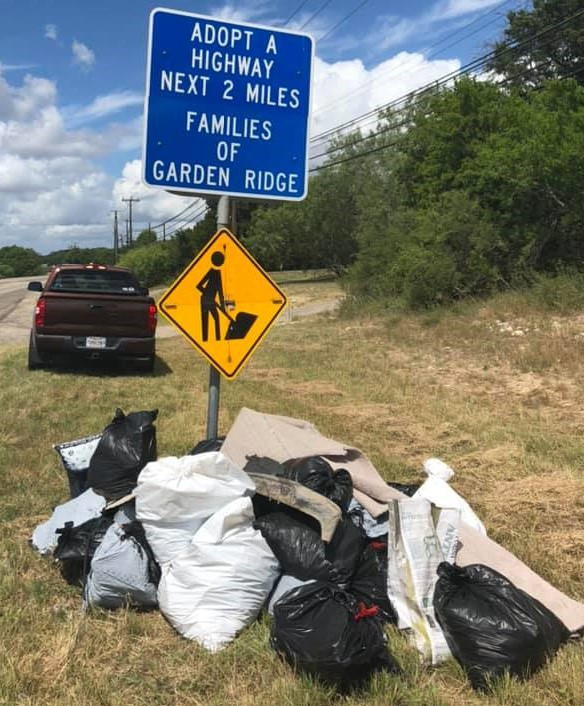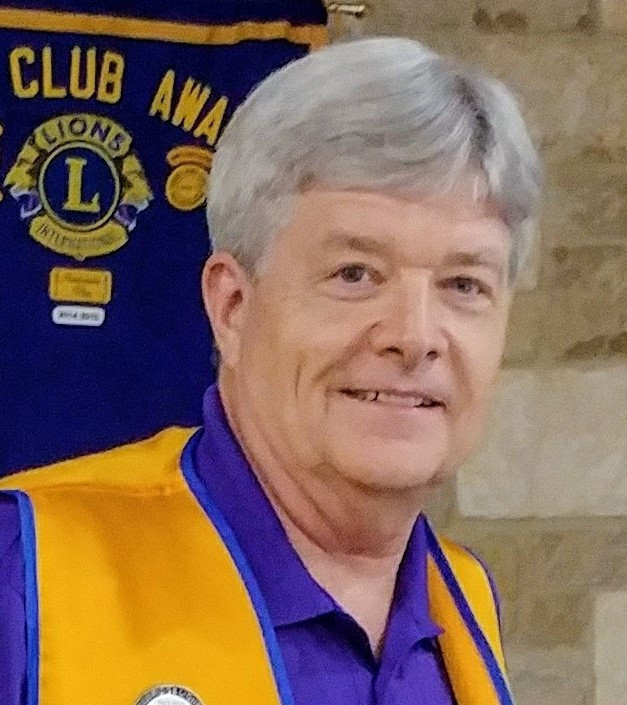 Blood Drive

Saturday, December 12th & Sunday, December 13th - The Garden Ridge Lions are sponsoring a blood drive Saturday, December 12th & Sunday, December 13th at the Garden Ridge Community and Event Center. Because of the impact of Coronavirus, there is still a threat of the community blood supply collapsing, creating an additional life-threatening medical crisis. Safety protocols will be in place; such as, wearing masks, social distancing, and more. Due to these protocols, it is required to schedule an appointment to donate. Contact Dick Holloway for further information:

rehhardwood@earthlink.net

Download f

lyer here

.


Give a LIONS Share of Life. Join the pride, give blood.
​


Here is a note from President Bill Foote:

​​
Dear Lions - The August blood drive was a total success. The time slots were filled and the community center worked out great for donors and S Texas Blood and Tissue Center personnel alike. We Serve!

Let's continue this progress with Decembers drive.​​
​
Cheers and Thanks, Lion Bill F