Copyright © 2018, Garden Ridge Lions Club, All Rights Reserved
Garden Ridge Lions hosted the Sunday, June 24th Texas Lion Camp picnic for the children attending the week's camp in Kerrville, Texas: The Garden Ridge Lions hosted and served a picnic meal to about 275 campers and staff upon arrival at the camp. Pizza and ice cream was served. The time was special with the time meeting and getting to know the campers up close and personal

Garden Ridge Lions present 6 Texas Lions Camp scholarships at the graduation and award ceremony in Kerrville, Texas June 22nd: The Garden Ridge Lions presented six $1,000.00 college scholarships to deserving Texas Lions Camp counselors. A $2750 check was also presented at the camp for the Texas Lions Camp Endowment Campaign.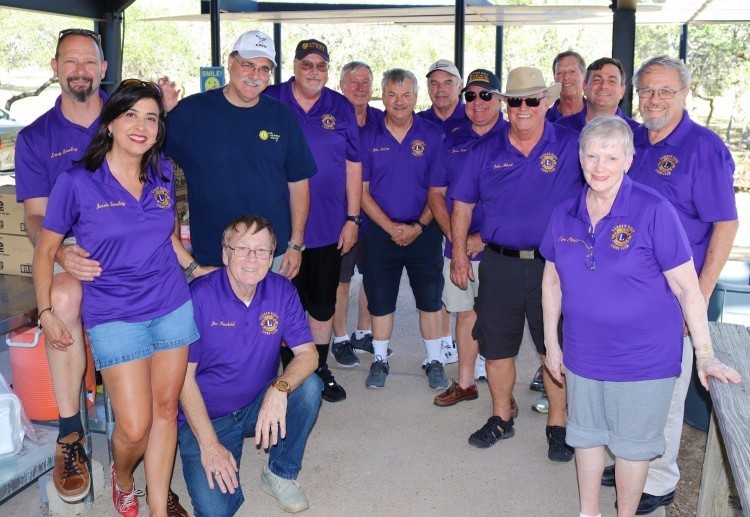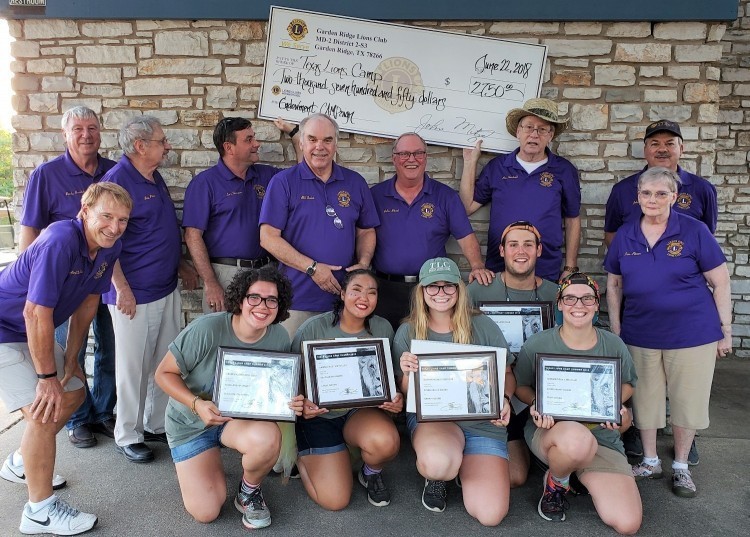 Congratulations to all who received recognition at the Awards & Installation Banquet
​• 100% Attendance – 45 members were awarded for attending at least 22 meetings during the past year, service activities count as a make-up.
• PDG Frank Kinald was presented the Texas Lions Foundation Fellow Honorarium, for acting as Installing Officer at our Annual Awards and Installation Banquet.
• President John Mitzel was presented the GR Lions Club, 2017-2018, Gavel and engraved stand by incoming President Mark DuBois
• Al Haddad was awarded the "Membership Key" (for bringing in two (or more) new members) and a Silver Centennial Membership pin for sponsoring one new member during Lions Centennial year
• Mark Delaney was awarded the Gold Centennial Membership pin, sponsoring two new members during Lions Centennial year
• Walter Brown was presented with a 20 year Chevron for completing 20 years as a member of the Garden Ridge Lions Club.
• Dave Heier was presented with a 15 year Chevron for completing 15 years as a member of the Garden Ridge Lions Club.
• Frank & Maureen Kinald were presented with a 50th wedding anniversary card, signed my members of the Garden Ridge Lions Club.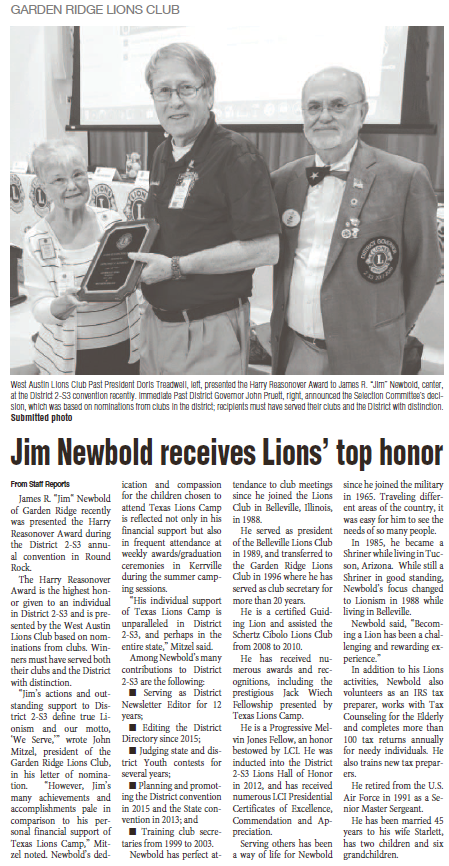 Congratulations to Dick Holloway who was presented the Lion of the Year award by President John Mitzel at the June 27th induction meeting. Dick also was awarded the Lion of the Quarter earlier this year.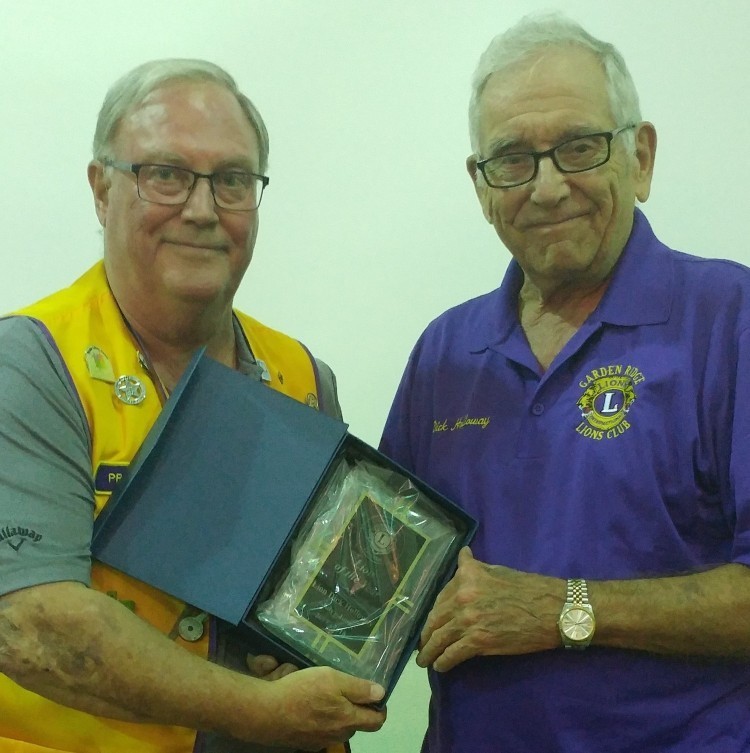 Congratulations to Carmen McCaw. Carmen was presented with the Melvin Jones Fellowship Award, by PDG Frank Kinald. This award is the highest form of recognition and embodies humanitarian ideas consistent with the nature and purpose of Lionism. Carmen's contributions to the Garden Ridge Lions Club have been recognized by all.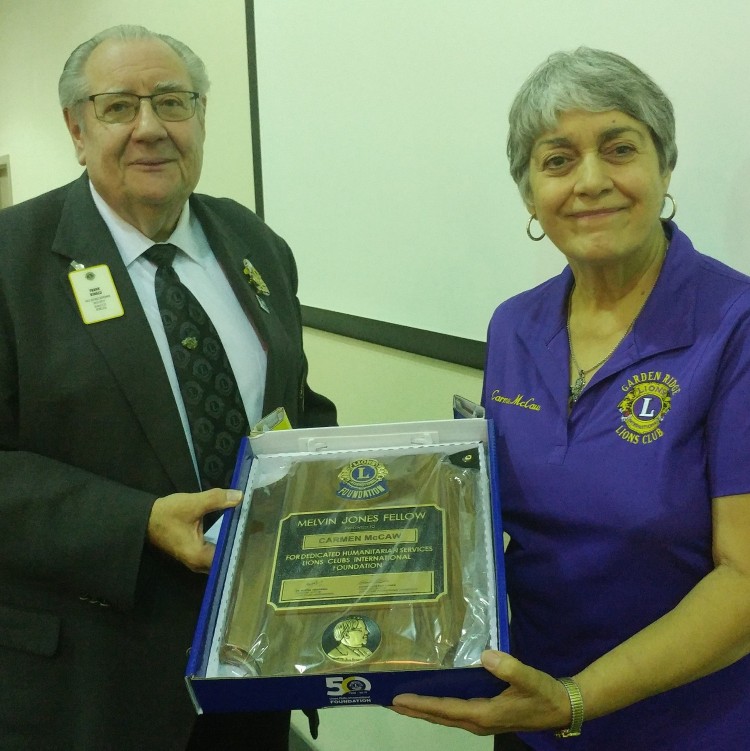 The Garden Ridge Lions Club teamed up with the Spring Branch-Bulverde Lions Club who held a benefit August 18th in support of the Estes family who lost their son Dru, a 20 year old college student. Dru Estes is 1 of 5 who lost their life in the San Marcos apartment fire Friday July 20, 2018. His family is devastated at the loss of their youngest son. He was an aspiring musician who loved the Lord with all his heart. The benefit was a success due to all who attended and contributed.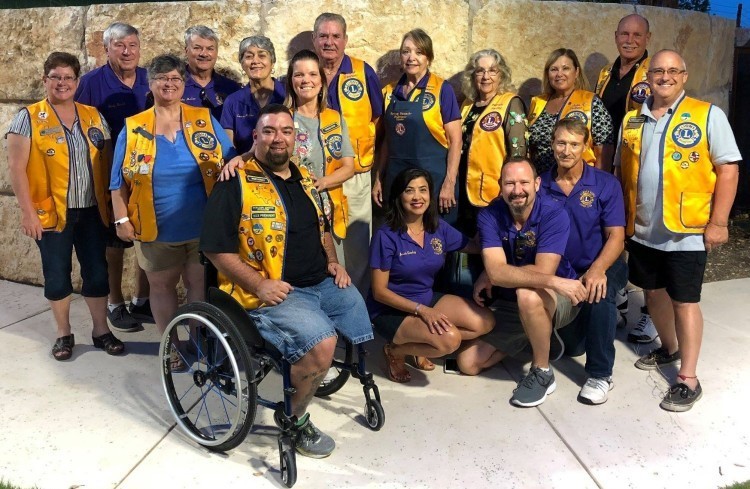 The Lions Club of Garden Ridge delivered over 4,000 pair of eyeglasses for the Texas Lions Recycling Center (TLERC).

These eyeglasses will be delivered to Midland, TX for distribution to needy kids throughout Texas. The club also delivered twenty new electron microscopes to be used by children attending the Texas Lions Camp in Kerrville, TX

On Tuesday October 2 the City of Garden Ridge will be celebrating National Night Out

at our Community Center from 6:00 pm to 8:00 pm. Our Lions Club will be manning a table for this event. As in the past I will participate in this event along with Mark Frye, the Big Popper, manning our popcorn machine. We will be meeting and greeting our local citizens, handing out free stuff including our club brochures. This event is an excellent opportunity to meet new folks and try and recruit new members into our club. here to edit this text. National Night Out is an annual community-building campaign that promotes police-community partnerships and neighborhood camaraderie to make our neighborhoods safer, more caring places to live.
Lions make a difference! Literacy

, being one of Garden Ridge Lions service goals and a call to action 10 year plan was met this week with a generous donation to our local Garden Ridge elementary school. The teachers were very excited with a $3900 donation.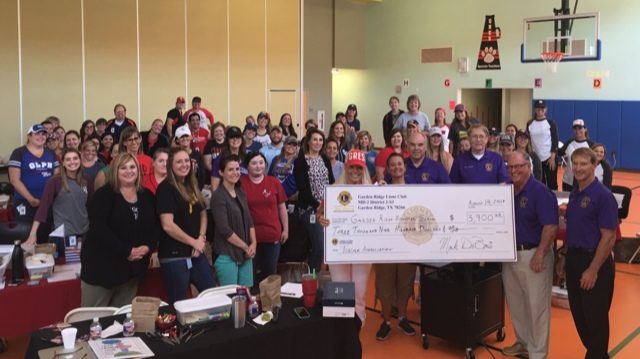 Donate used glasses

(including sunglasses & reading glasses; sorry no contact lenses), place them in the specially marked Lions Recycle for Sight collection box found at the Garden Ridge Library - 9400 Municipal Pkwy.

Josie Brestle

shared her wonderful life story and experiences at the General Membership meeting Wednesday, Oct 10th. Thank you Josie, you are an amazing Lion.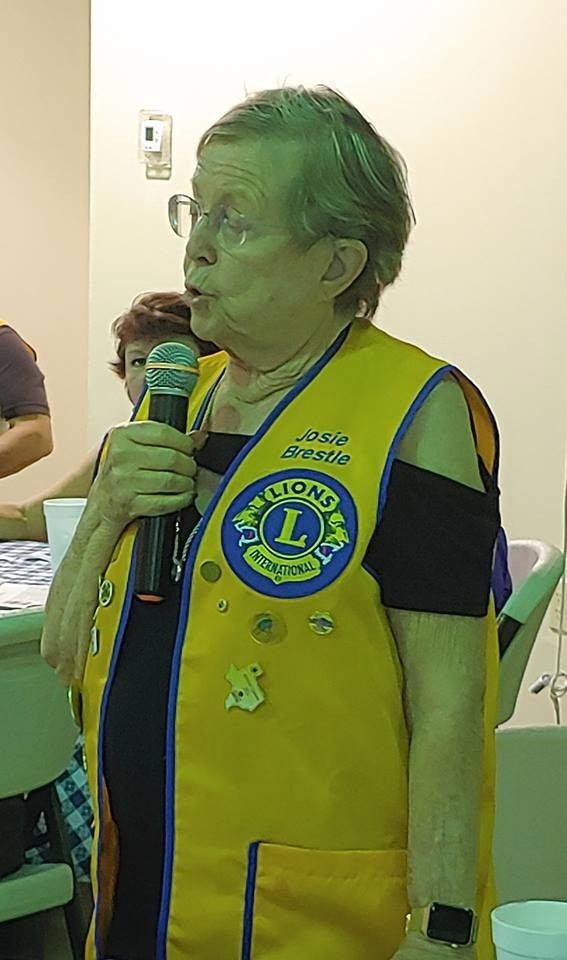 Congratulations to Robert Horton

.
​One of Garden Ridge Lion's newest members. Mandy Hagy is the sponsor and Lion Hunter Bill Foote presided over the May 9, 2018 induction event.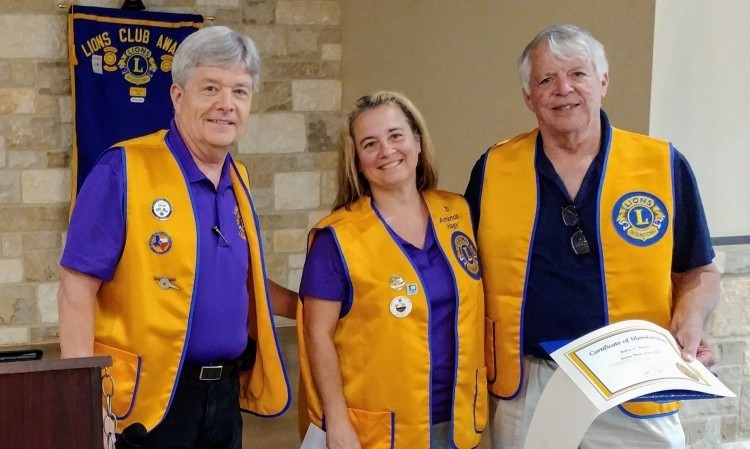 The Garden Ridge Lions Club was at the Garden Ridge Elementary Fall Festival giving away popcorn

. The event is on Saturday November 3 from 10:30 to 3 pm at the school. This is a wonderful opportunity to expose our organization to a community of young parents and support our area community and it would be fun. Contact for more information contact Bill Swint (swint01@hotmail.com)

Our Guest Speakers for Oct 24, 2018 were


Shirley Dillman – LCIF Campaign 100, Ray Tremblay – Sight First international program
Pete Blozis - Diabetes and the Juvenile Diabetes Research Foundation (JDRF).

12th Annual Lions Club Family Picnic Saturday, Nov. 3, 2018 at Paul Davis Park 1:00–5:00 PM.

​​Food served at 3:00 PM Hamburgers / Hot Dogs / Potato Salad / Coleslaw / Watermelon plus Beer, Wine, Sodas & Water provided. ​Families please bring to share: If you last name starts with A thru L bring an Appetizer, M thru Z Dessert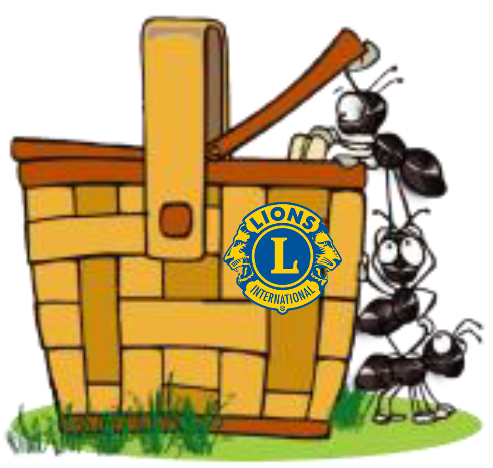 Dear Lions


It is with heavy heart that I share this sad news from Nancy Bell:
Harvey passed away peacefully at 3:03 PM November 2nd. I feel he is now resting comfortably. Thank you for all your love and support. Will you please share this news with our Lions family.
Please keep Nancy in your prayers!


Lions,


Sad news from Lion Steve and Beverly Gallets; their daughter, Katherine, passed away November 2nd at home.
Funeral Home, 2217 FM 3009 Schertz, Texas
Visitation: Thursday night Nov 8th 6-9
Services: Friday morning 10am at Schertz Funeral Home
Burial: 11:30 am at Holy Cross Cemetery on Nacogdoches
Our prayers are with Steve, Beverly and their family.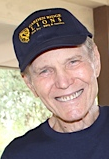 Diabetes is one of our project areas. Type 1 diabetes is an autoimmune disease that strikes children and adults suddenly. It has nothing to do with diet or lifestyle—and it's serious and stressful to manage. There is nothing you can do to prevent T1D and there is currently no cure. But there is something you can do to help. Please register to walk with us today and come walk with the Garden Ridge Walk Team. Wear your purple shirt! We can't do it without you... November 11, 2018 Check-in: 8:30 AM Starts: 10:00 AM Length of walk: 1.77 Miles Location UT Health San Antonio 7703 Floyd Curl Drive, San Antonio, TX 78229
The Garden Ridge Lions presented

a check of $500 to Lions Club International Foundation (LCIF) to Lions District Governor Linda Davis at the Sept 26 Membership Meeting. The monies will be used for Disaster Relief efforts. L-R Mark DuBois, Garden Ridge Lions President, Linda Davis and Bill Swint, Garden Ridge Lions 1st Vice President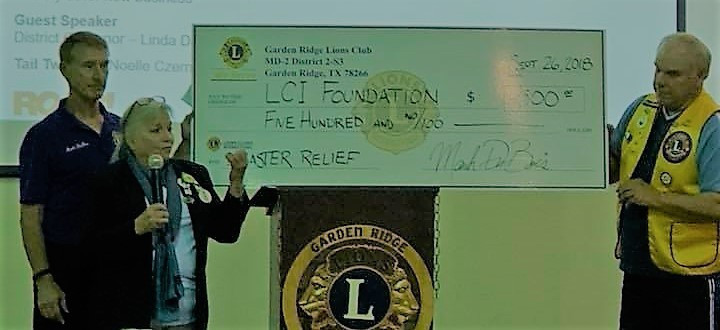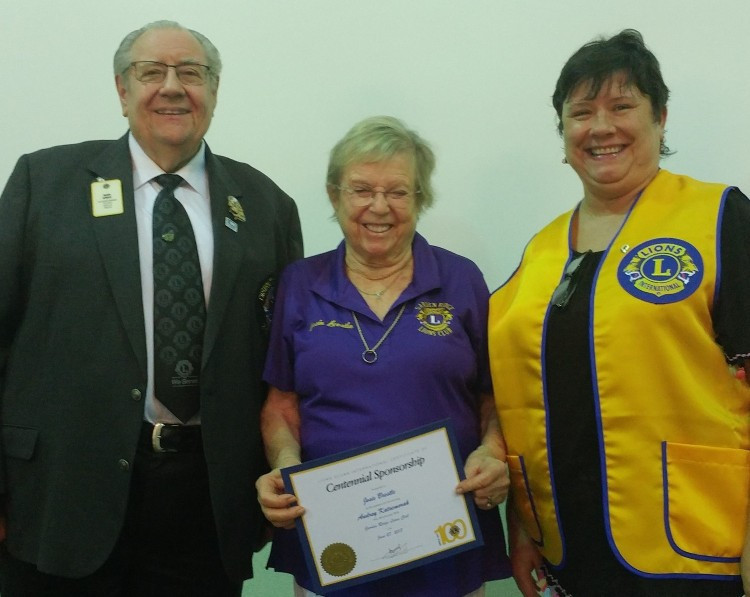 Congratulations to Audrey Katscmorak

.
​Garden Ridge Lion's newest member. Josie Brestle was the sponsor with PDG Frank Kinald presiding over the June 27th induction event.


The Garden Ridge Lions wish to convey our deepest condolences to Mark Delaney and his family. ​​​Rose C. Delaney, Born: July 5, 1937; Died: November 20, 2018.
The Garden Ridge Lions Club 46th annual Fish Fry-BBQ & Auction

was fantastic! Thank you everyone that attended, Business that donated and Lions members that worked so hard.



The Garden Ridge Lions presented a check of $500

to the Walmart 2018 Hurricane Relief Fund at Foundation For The Carolinas. This matching donation will fund efforts to respond and recover from Hurricane Florence. L-R Mark Meyers (Treasure) and Mark DuBois (President) of the Garden Ridge Lions, Melissa Salinas, Scott Rodgers and Alex Carter of the Walmart at FM3009 in Schertz, TX.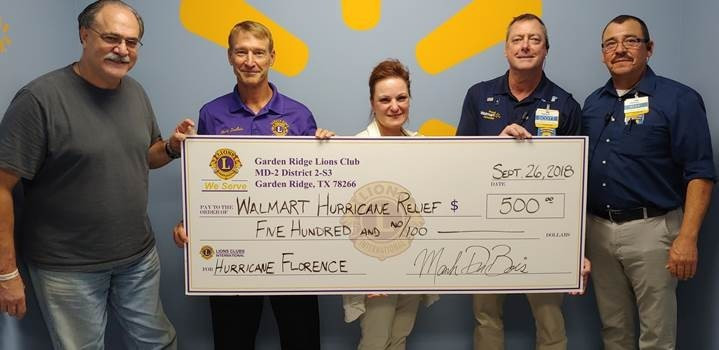 On October 26 Lion Dave and wife Linda Heier presented a check for $100.00 on behalf of the Garden Ridge Lions Club to Jeanette Cook. Jeanette, a seventh grade student at Randolph Middle School, was selected as the local winner of the Lions Club International Peace Poster contest. Her entry was judged by a panel of art teachers from the Randolph Field ISD. In addition to the monetary prize Ms Cook's entry was forwarded for competition at District level.